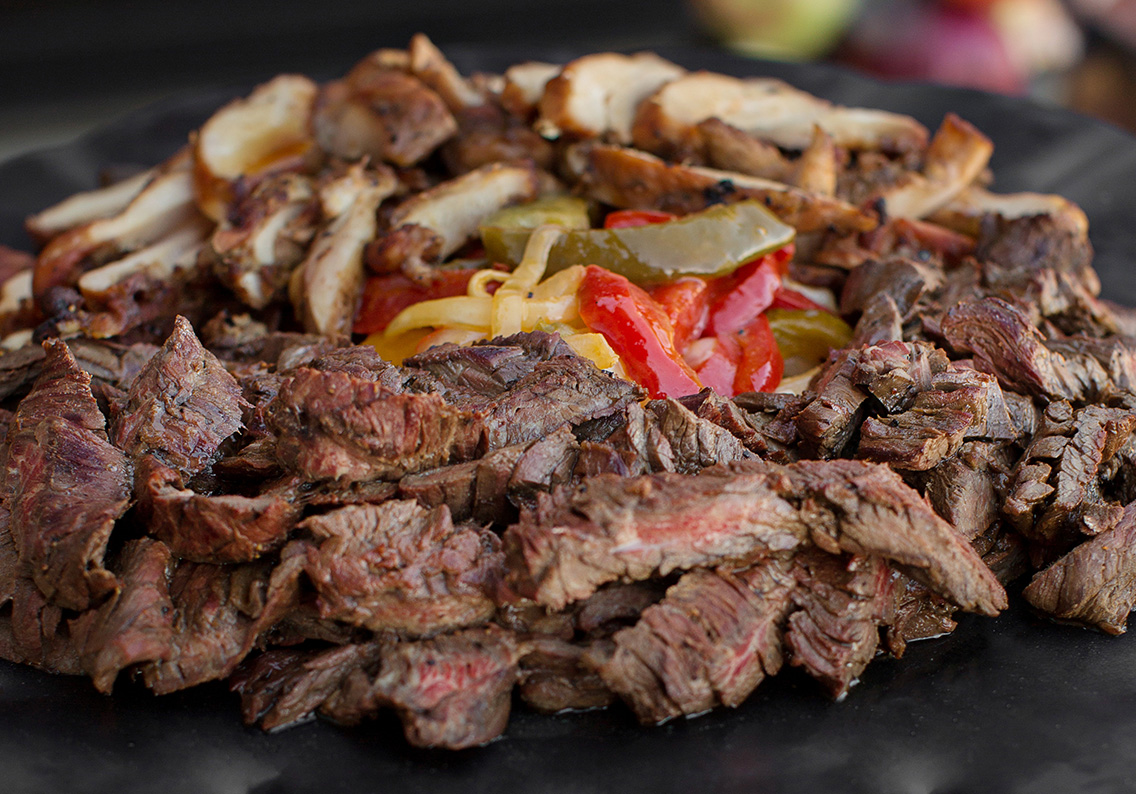 Wedding Catering Near Me in Austin
If you're looking for wedding catering near me in Austin, then you're looking for Pok-e-Jo's Smokehouse. Pok-e-Jo's has been catering weddings in Austin and the Central Texas region for decades. So, after hundreds and hundreds of couples have been hitched with the sweet taste of Pok-e-Jo's BBQ sauce on their lips, Pok-e-Jo's has learned a thing or two about catering weddings.
The first question people usually ask when talking with Pok-e-Jo's about catering their wedding is, do you only offer bar-b-que? Well, that seems like a silly question, because why wouldn't you want to serve your guests the mouth-watering goodness of Pok-e-Jo's smoked brisket, sausage, turkey and all those amazing sides? But the simple answer is, yes, Pok-e-Jo's offers much more than just bar-b-que for your wedding reception.
If you've spent any time looking through the catering options on our web site, then you know about our BBQ menu. But have you heard about Pok-e-Jo's fajita buffet? It can be perfect for the informal to formal-ish wedding party. Beef and chicken fajitas piled high with all the right fixin's. Pico de gallo, salsa, chips, guacamole, fresh tortillas, all the salad-y toppings – creating the perfect fajita buffet for your wedding guests to enjoy. Everyone loves fajitas. And, a fajita buffet is one of the most cost-effective buffet options you can order.
BBQ is a must at Pok-e-Jo's. And the fajitas aren't far behind. But you should also ask about some of our other menus, like our smokehouse menu with prime rib, our grilled on-site burger menu, our appetizer options, and so much more. Pok-e-Jo's, or our sister company, PEJ Events, can create custom menus for your wedding just like you want. With a selection of cold and hot appetizers, seafood, steak, chicken, roasted meats, all kinds of sides, vegetables, and desserts. Pok-e-Jo's are the "pros" when it comes to wedding catering near me in Austin. So, give us a call, and say "I do."