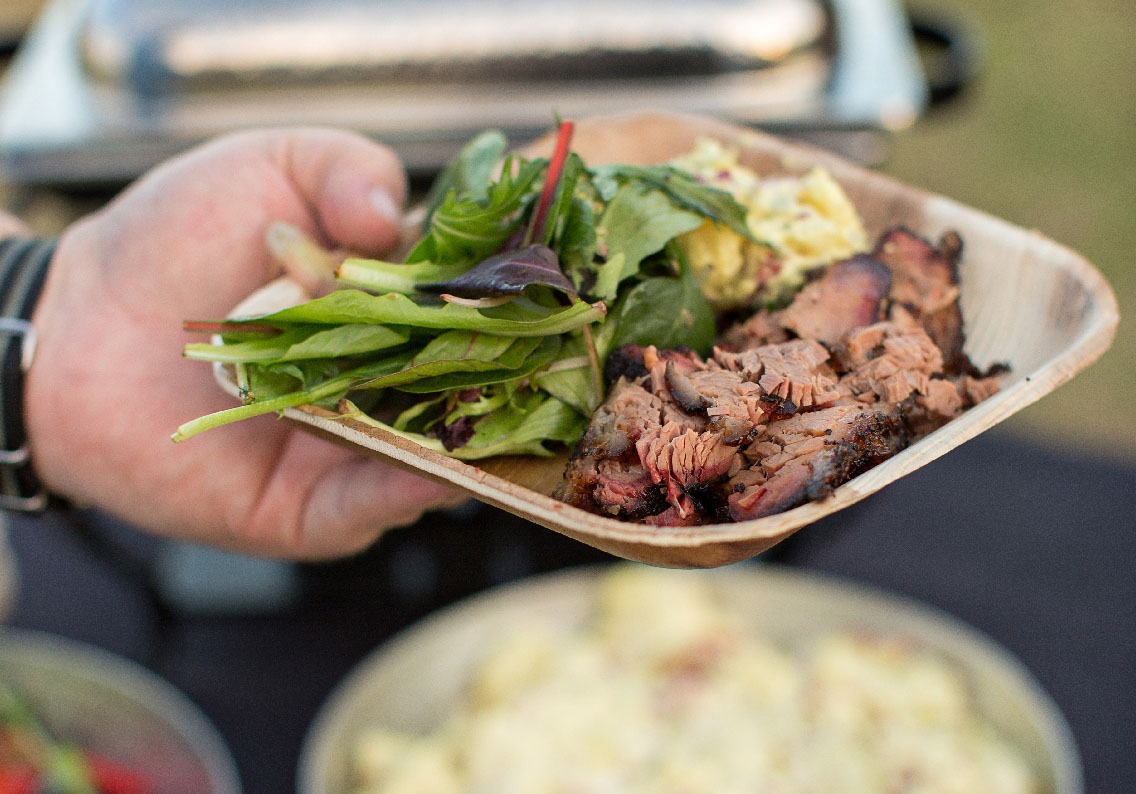 BBQ Nearby in Austin
Pok-e-Jo's has been smokin' it slow, servin' it up fast, and saving the day during the holidays in Austin since the 1970s. They've got the just-in-time dinner to feed an army.
BBQ is the perfect way to feed a big crowd around the holidays and during those bowl games. Pok-e-Jo's is kind of like home cooking, if your mom or dad were the best BBQ grillers in history; but it is so much better, because they don't have to do any of the work. You just get on your phone, search for Pok-e-Jo's, give 'em a call, and order what you want. Then go pick it up, or have it delivered, and there you go…BBQ perfection on your table and happy campers with full bellies on the couch. Barely any clean up so you can grab some cobbler.
We said nearby because there's always a Pok-e-Jo's close to you in Central Texas. In Northwest Austin, head to Pok-e-Jo's in the Arboretum at 9828 Great Hills Trail. That's the old original Arboretum area, in the parking lot of the Macaroni Grill.
On the north side of town, off Mopac, head to the Pok-e-Jo's at 2121 Parmer Lane. There's easy access coming from Metric, MoPac, or IH-35.
Down south you can head to Pok-e-Jo's in the Brodie Oaks Shopping Center, just north of the Ben White/South Lamar interchange.
And right in the middle of town you can pick up some BBQ at Pok-e-Jo's in Hancock Center, next to HEB.
Finally, way up north in Round Rock, Pok-e-Jo's is right off the freeway at 1150 North IH-35, on the West side north of 71.
And good news, our 6th location is now open – the new Pok-e-Jo's in Georgetown! Just head to the locations page on our website for all the details and directions.
And if you really don't want to cook, be sure to order your smoked turkey from Pok-e-Jo's. That's some BBQ nearby in Austin that'll make your holiday feast fantastic.