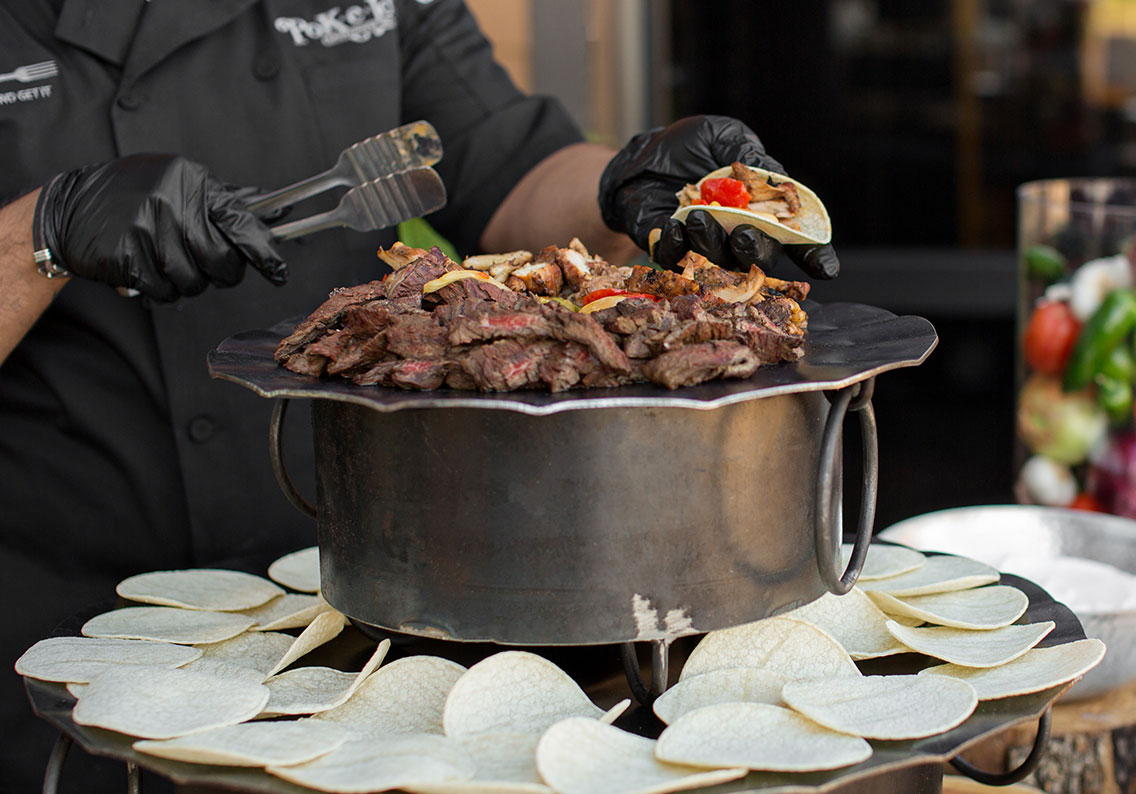 Catering Services Near Me in Austin
Catering services can be so important especially when you are searching for catering services near me in austin.
Let's say it is your job to pick the catering company to entertain your biggest client from out of town coming in for a corporate event. You better pick the right one.
Or its your daughter's wedding and you want the reception to be one she'll remember fondly forever. Better make sure the food is absolutely perfect.
It's all on you – that's why the caterer HAS to get it right every time.
So, when searching for catering services near me in Austin, make yourself the hero by stopping your search at Pok-e-Jo's. Pok-e-Jo's has been in Central Texas since 1979, and they've been catering events big and small pretty much since the beginning – indoor or outdoor weddings, birthday parties, corporate shindigs, rehearsal dinners, family reunions, and of course, backyard bar-b-cues. The experience Pok-e-Jo's has in catering events will be self-evident the minute they show up. Everything is taken care of, the food is great, your space is cleaned up, everyone is full, and then they're gone. Everyone's happy – you get a raise, a big hug from your daughter, and a pat on the back for throwing such a great party.
Pok-e-Jo's caters any kind of event in the Austin area, with BBQ and beyond. Pok-e-Jo's catering offerings go way beyond BBQ, though it is one of their favorites! A perfect alternative to BBQ is a fajita buffet. Fajitas are an easy way to take care of everyone on the list – from gluten free to dairy free. And you can order some veggie kebabs for the vegetarians at your event. Pok-e-Jo's fajita buffet comes with all the fixin's – cheddar cheese, pico de gallo, sour cream, tortillas, crispy house-made tortilla chips, Spanish rice, borracho beans, chili con queso, fresh guacamole, and delicious iced tea. With all the salsa you can dip. You should really try fajita catering from Pok-e-Jo's – your group will be happy.
For catering services near me in Austin that will make any event a success, call the Pok-e-Jo's catering hotline at (512) 388-7578, or email to catering@pokejos.com.