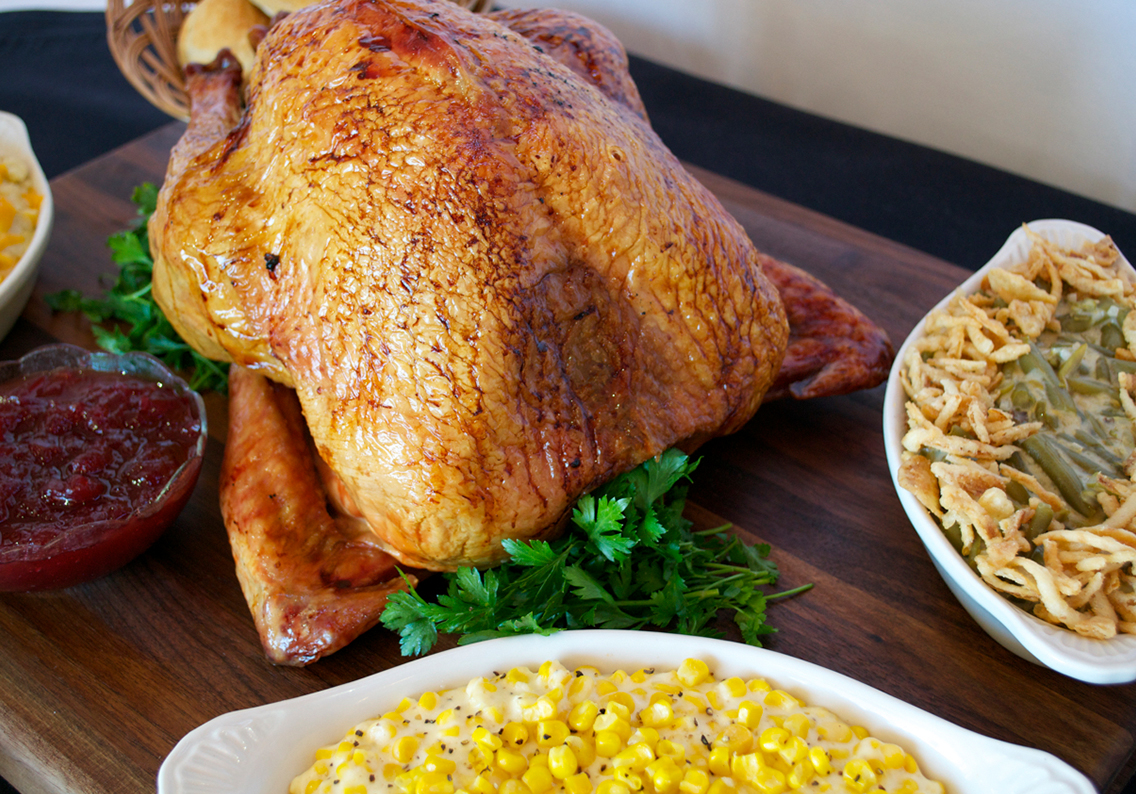 Holiday Dinner Near Me
The holiday season is all about spending quality time with loved ones and indulging in delicious meals. However, the idea of cooking a big holiday feast can be overwhelming and time-consuming. That's where Pok-e-Jo's comes to the rescue when you're looking for holiday dinner near me! With our convenient pick-up and delivery options for your holiday celebrations, you can enjoy a stress-free holiday dinner that will leave your taste buds satisfied and your guests impressed.
The holidays are a time for gratitude and feasting, and Pok-e-Jo's has got you covered. Picture this: tender, juicy smoked turkey, flavorful smoked ham, and all the traditional sides you crave. From creamy mashed potatoes and green bean casserole to savory stuffing and cranberry sauce, We offer a wide variety of mouthwatering options to complete your Thanksgiving spread. With our convenient pick-up service, you can simply swing by the nearest Pok-e-Jo's location and pick up your order, ready to serve. There's no better way to celebrate than with a delightful holiday meal from Pok-e-Jo's. With Pok-e-Jo's convenient delivery service, you can have your Christmas feast delivered right to your doorstep, allowing you to focus on creating memorable moments with your loved ones.

Planning a holiday party can be challenging enough without the added stress of cooking a large meal. Pok-e-Jo's understands this and offers catering packages designed to make your holiday gathering a breeze. Whether you're hosting an office party or a festive get-together with friends, Pok-e-Jo's has a variety of catering options to suit your needs. From our signature smoked meats to delicious sides and desserts, we have everything you need to impress your guests and make your party a hit.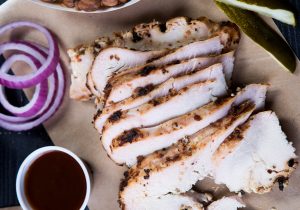 Ordering your holiday meal from Pok-e-Jo's is quick and convenient. Simply visit pokejosholiday.com, where you'll find the holiday menu featuring all the tempting options available for pick-up or delivery. Browse through their mouthwatering selection, make your choices, and add them to your cart. You can also call the Holiday Hotline at 512-388-7578 for personalized assistance in placing your order. Rest assured, we have made the process seamless so you can spend less time in the kitchen and more time enjoying the festivities.

This holiday season, when you're looking for holiday dinner near me, let Pok-e-Jo's take the stress out of cooking and let you focus on what truly matters – joy, love, and quality time with your loved ones. With our wide range of holiday options, convenient pick-up or delivery services, and easy ordering process, Pok-e-Jo's is the perfect choice to add delicious flavors to your Thanksgiving, Christmas, or holiday party. Embrace the spirit of the season and savor every bite with Pok-e-Jo's holiday meals. Visit pokejosholiday.com today and experience a hassle-free holiday feast like never before!