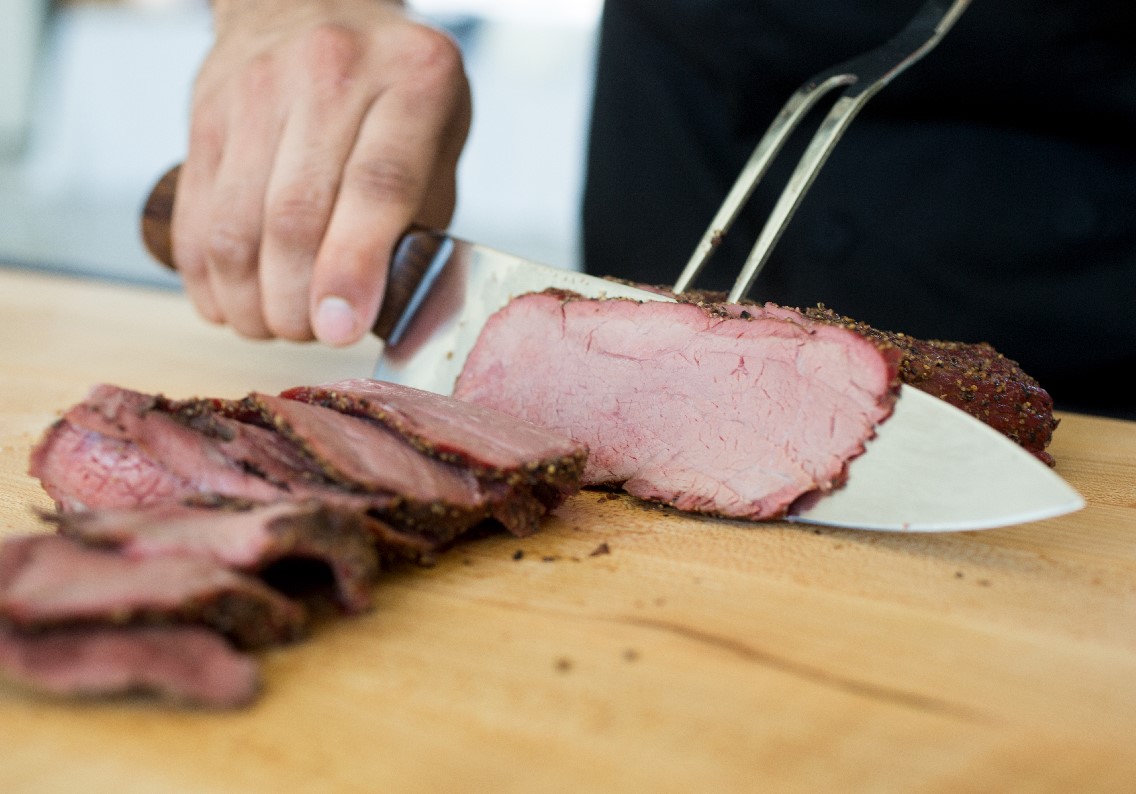 Great BBQ Restaurants Near Me
In Georgetown, Texas, finding great BBQ restaurants near me is no longer an issue. Pok-e-Jo's Smokehouse is proud to announce the opening of a brand-new BBQ restaurant in this fine city.
People are proud of Georgetown, and for good reason. It's a gorgeous town with the most beautiful town square and courthouse in Texas. It's not such a little "town" anymore, though. With its proximity to Austin, this once sleepy Texas town is alive and thriving. So, you know what we figured? These fine citizens deserve some amazing Texas BBQ without the hassle, wait or long drive. About that time, an ideal location opened up right off IH-35 and Austin Avenue, just south of Williams Drive. So, what did we do? We opened up a really big Pok-e-Jo's, featuring a really big bar; the biggest bar we've ever opened, in fact. Now, beyond BBQ, Georgetown folks can come in after work, relax, and sip on an ice-cold adult beverage!
Back to bar-b-que! We like to smoke it slow…because that's how great ribs, pulled pork and briskets are made. But don't worry, we serve it up fast. Just head to the counter, tell us what you want, and we'll bring it right out to you. We serve perfectly trimmed and sliced beef brisket, mouthwatering chopped beef for an amazing, peppery sandwich, fall-off-the-bone pork ribs, Spicy Texas pulled pork, our famous Pok-e-Jo's sausage, and on the lighter side, turkey breast and roasted chicken. After choosing your meat, you'll select your sides: mac 'n cheese, green bean casserole, jalapeno corn bread casserole, baked potato casserole, fried okra, "Texas" fries (like "French" fries but better!), pinto beans, potato salad, coleslaw, and lighter items like a green salad or broccoli salad. Finish it off with a bowl of banana pudding or cherry cobbler and you've got yourself a well-rounded Texas BBQ meal. It couldn't be easier. You don't have to wait in line for hours, wait even longer at your table then dole out a big tip… just tell us what you want, and we'll bring it right to your table for you to enjoy.
Here's a fun fact about our Georgetown BBQ restaurant…we offer appetizers, specialty sandwiches, salads and other menu items exclusive to this location.
Whether in our restaurant or at a location of your choosing, Pok-e-Jo's Georgetown is your go-to spot for parties. Between our two party rooms, dedicated pick up area, and our delivery and full service catering, we have just what you need. We're located at 610 N Austin Avenue in Georgetown, TX. The zip code is 78626 in case you're searching for great bbq restaurants near me. We're open every day from 11am till 9pm, and the bar is open until 10pm. So come in, see your neighbors, enjoy some great BBQ, then stay for a drink.