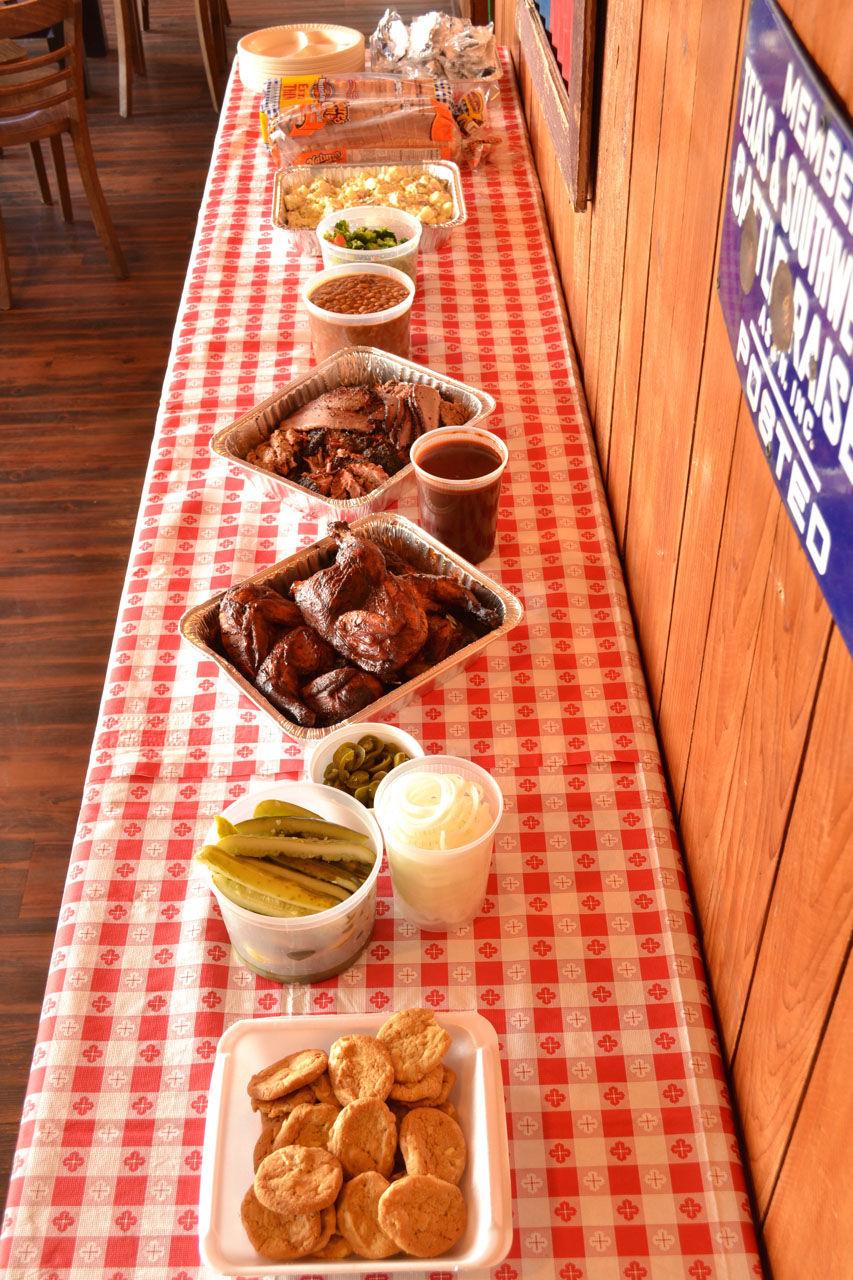 OUR CATERING IS "AMAZEBALLS"
One of our favorite things is hearing from our favorite people–our guests in our store and on our catered events! And sometimes, like a proud parent showing you the latest macaroni art masterpiece made by their pre-schooler, we just have to share some of these comments from our customers. Here's a few:
Alicia S on Yelp:
We were coming in from California looking to host a catered a BBQ for 45 ppl during UT's graduation weekend. Their online site made it super easy to figure out what we needed. We ordered over the phone & paid when we picked up the order. They had everything ready to go – serving spoons, dinnerware, napkins, cups, ice – and they loaded the boxes of food into the car for me. Nothing spilled! It was expertly packed. They even lined the box of ice with plastic to prevent leaks. We were in and out in under 10 minutes. I wasn't sure what to expect since I'd never had their food before, but I was pleasantly surprised. The ribs were falling off the bone and the chicken was so tender. I should also say I typically don't like BBQ but Pok-E-Joe's was the Graduate's choice. I especially liked the mac n cheese and the potato salad. This is probably the only potato salad i will ever eat – more mustardy than mayonnaise-y – so sad I can't get it back in Cali!
Diana on Wedding Wire:
It was a pleasure to work with Jason, Carissa and the catering staff on the day of the wedding. After reviewing the proposal and menu, I requested several adjustments, which Jason was very accommodating about. The meal was very elegant with a Texas hospitality flare. The food was great and plentiful. The prices were reasonable and the service very professional. The quote did not include a service charge or tip. I tipped the catering staff the day of the event. I decided to use PokeJo's as my wedding catere after securing proposals and menus from many other local ones. I found the best value offered by PokeJo's. My wedding was mostly DIY. Everything came together beautifully. My menu consisted of the shrimp avocado shooters as appetizer, Brazos salad with spinach, strawberries and pecans, brisket, boneless chicken breast with pineapple salsa, baked potato and green bean casseroles. PokeJo's provided bread, condiments, iced tea and lemonade. I opted to have them provide ivory linens for my seating tables and decorated with votive candles and mason jar flower center pieces. It looked festive yet elegant and not pretentious. Everything was as promised and I could not be happier!
Via Email:
Yes, I definitely wanted to send a thank you and big shout out to everyone over at Pok-e-Jo's! We had a wonderful time and the food was AMAZE-BALLS!
That's right. Our catering is amazeballs.