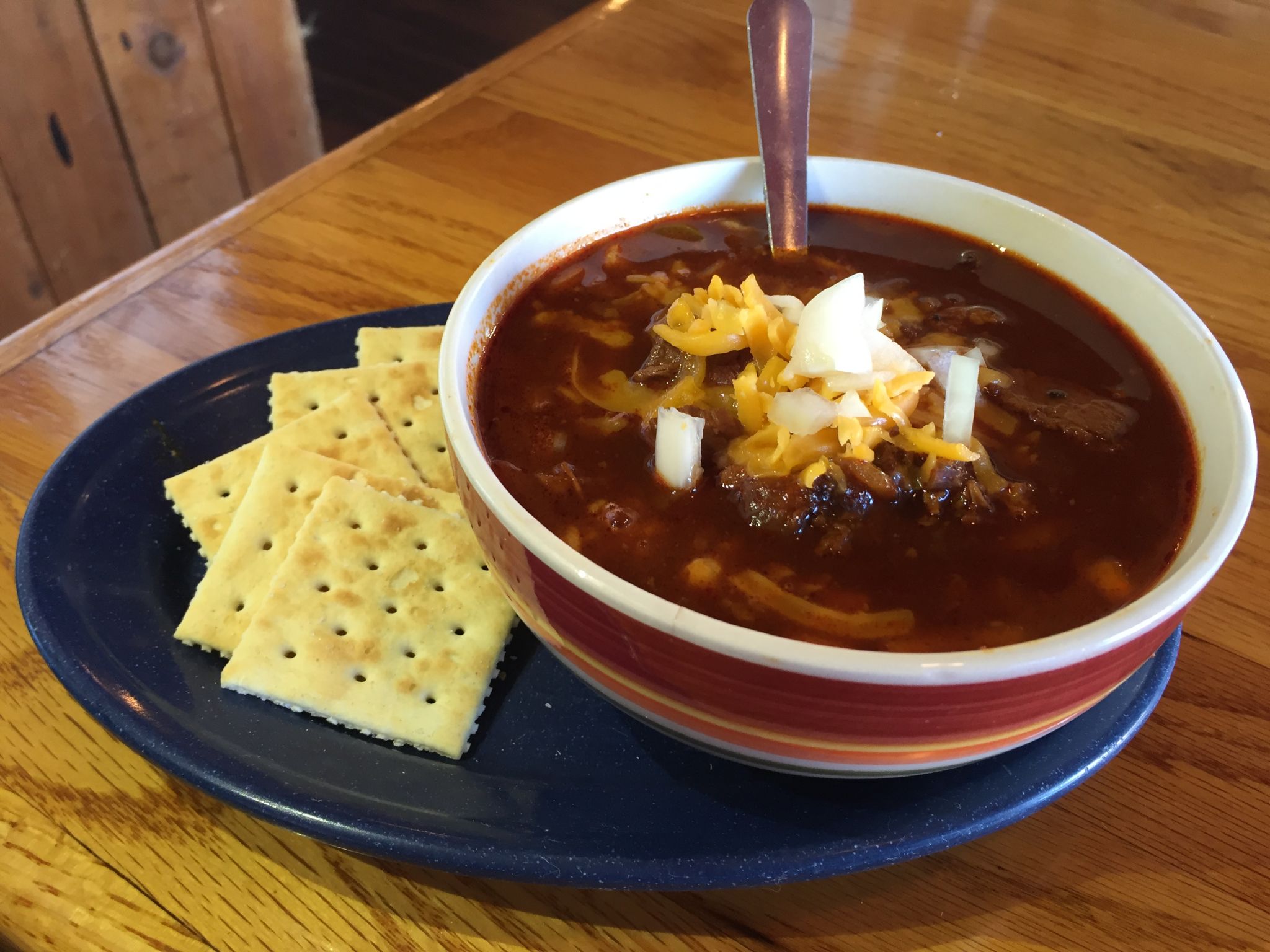 PoK-e-Jo's Chili: It's World Famous in Austin
As we head into the winter months, Texans revise yearly traditions to help keep themselves warm and happy throughout the harsh season such as: hot cocoa, warm apple cider, that one really nice, big coat you only wear when the temperature drops below 60 degrees but perhaps the most beloved tradition for braving the cold months is Texas chili. Pok-e-Jo's knows this all too well, which is why we started serving our homemade chili 25 years ago and have brought it back every year since. Pok-e-Jo's chili is made with ground beef, diced onions, chili spices and Pok-e-Jo's smoked brisket to give it a truly unique, hearty and smoky flavor that is sure to warm you up even if it gets below 40! Pok-e-Jo's Chili is a Texas chili which means NO BEANS! We do have beans available on the side if you feel the chili needs it, just ask any of our staff and they will be happy to add that to your order.
Our chili is served by the cup or the bowl with cheese and extra onions available on top or on the side. It's also available in pints, quarts, ½ gallons and even Gallons! But it wouldn't be chili season if we didn't offer the essential Frito pie, well worry not because we've got you covered! Frito pies are available to order at every Pok-e-Jo's location with cheese and onions on top or on the side. Chili's appeal is what it is because it can make, literally, anything better. We have a lot of sides that we like to add our chili to like our Mac 'n Cheese, Texas fries or even our baked potato to make our Super Spud even more…Super!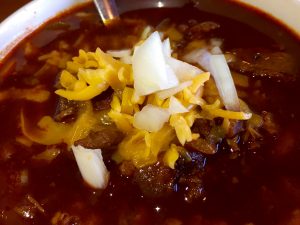 So remember, when winter comes, and it is coming, Pok-e-Jo's has the cure for the common cool down in the form of piping hot brisket chili so call, come in or order online for your bowl today and Come And Get It!!!!!