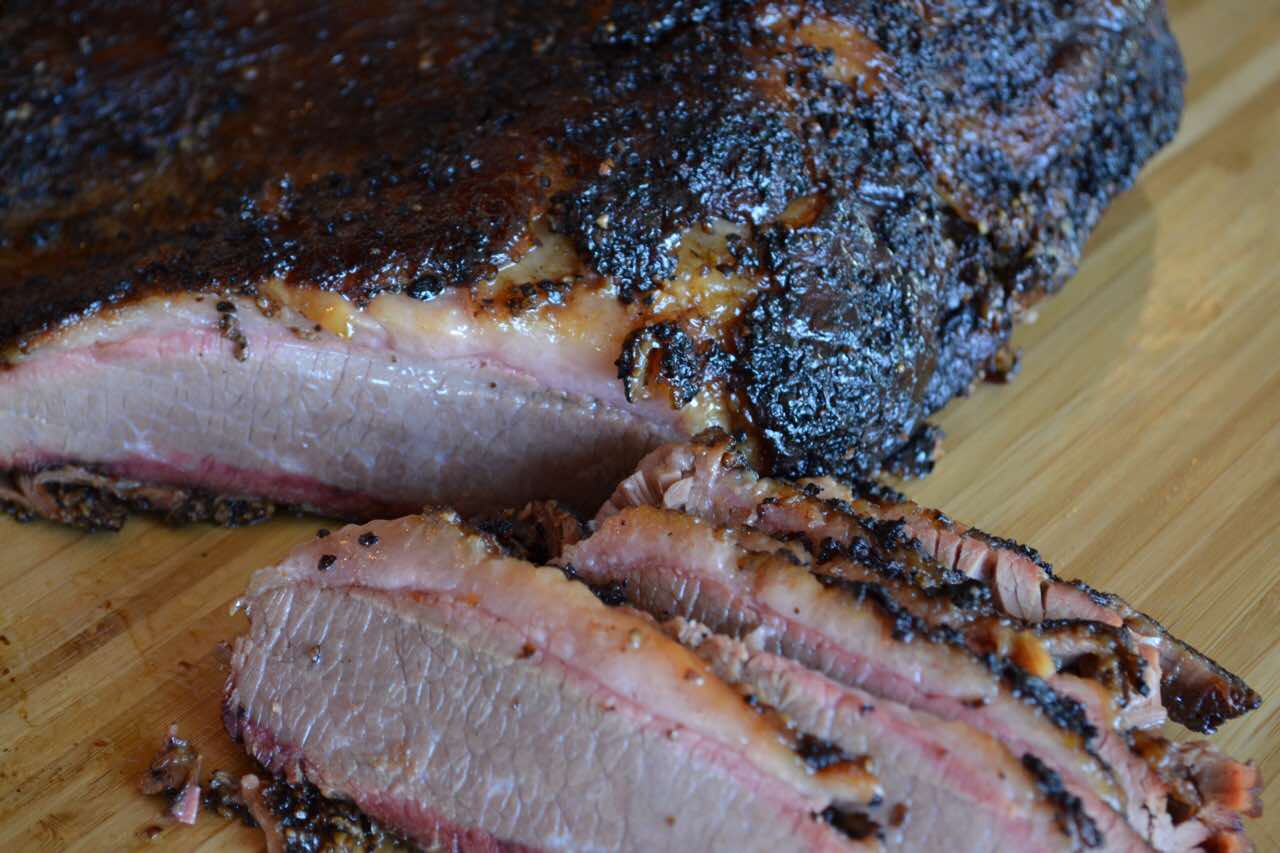 Austin's #1 BBQ Caterer
We're #1! We're #1!
That's right everyone. The company that has always been #1 in your hearts is actually the #1 BBQ caterer here in Central Texas! And, in case you were wondering, #1 when you google "bbq catering austin TX" 🙂
Catering means different things to different people, and at Pok-e-Jo's, catering means… a lot of different things. It can mean picking up food at one of our stores. It can mean we deliver and set up a buffet for you. Our staff could be on site to give you the "full service" experience. We can even class it up for a wedding, banquet, or upscale event.
While we do offer different menus for catering, what we're most known for are our BBQ packages, and if you remember one word when you think of our catering, we want it to be this: Easy. With our BBQ packages, picking out your menu is nice and easy. Pick two or three meats. That's right, any two or three meats on our menu. Pick three sides. We don't limit you to just the classics potato salad, coleslaw, and beans (admittedly, with all these options it can be tough to narrow it down to just three sides). Then we include some of our home-brewed iced tea to wash it all down, cookies for dessert (ask about our peach cobbler, too), and all the stuff that tastes good with BBQ. That would be pickles, onions, jalapenos, and bread to those that may be BBQ newbies. With all of these delicious foods and tasty beverages you might think "what am i gonna put all in this in or serve it on?" Don't fret partner, we have you covered there too. Every Pok-e-Jo's catering package comes with plenty of plates, cups, eating ware, and serving ware to serve your entire group. You provide the people, and we'll do the rest!
We also make it easy to order when you call our catering hotline. You're not going to get someone who is doing three things at once; we have dedicated catering staff ready to answer your call, answer your questions, and help you pick out the food that's best for your group. Is the event a potluck you're providing meat for? Are you feeding "ballerinas or linebackers"? Are you just looking for sides? We know there are a lot of variables that go into feeding a group, and we can help you work through all of them.
Our last point: just look at these ribs though: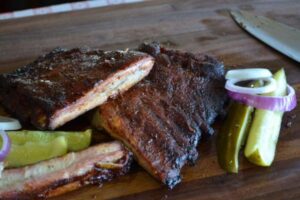 We rest our case.