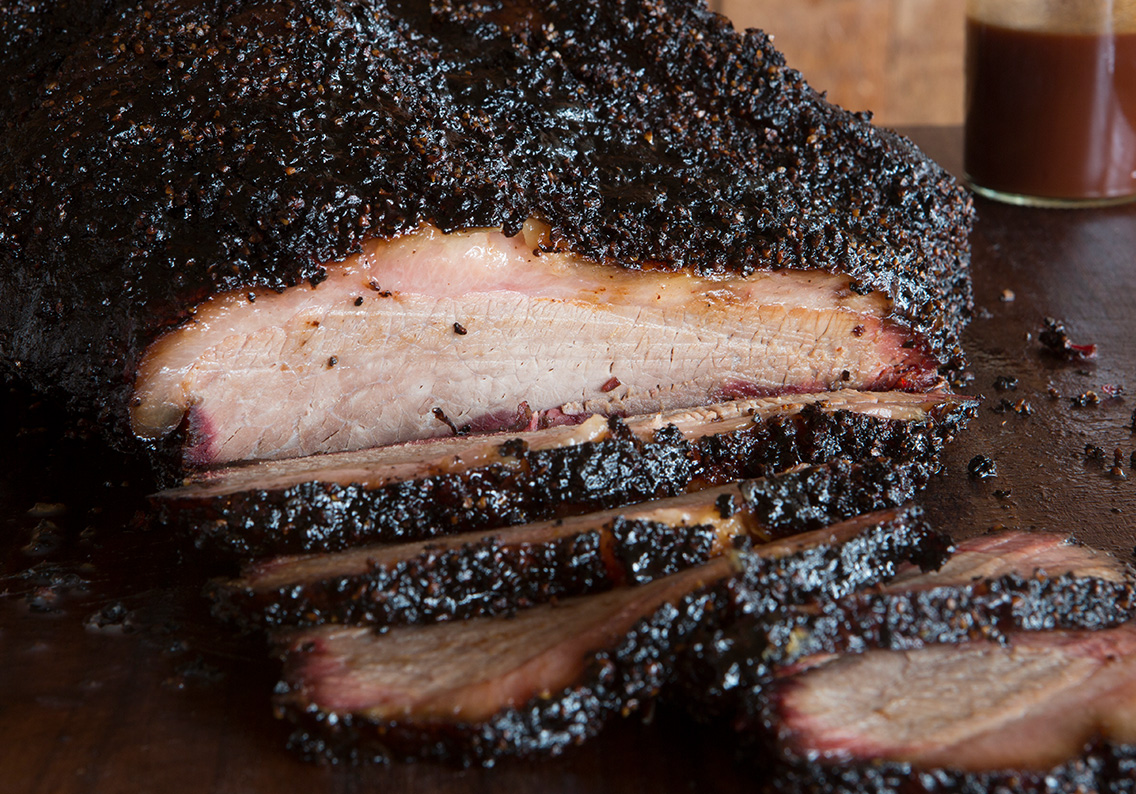 Barbeque Near Me in Austin
When looking for barbeque near me in Austin, don't just immediately head for the most expensive, fancy-pantsy, trendiest, "I've-paid-my-way-into-a-bunch-of-magazines" barbeque joints…think about Texas barbeque that's been making Austinites happy for 4 decades. Think Pok-e-Jo's Smokehouse.
First – it's all about the meats.
At Pok-e-Jo's, we smoke it slow and serve it up fast. You don't have to wait for slow-cooked, Texas barbeque. Try a 1, 2, or 3 meat plate, or order by the pound to eat at the restaurant or take home. The test of good Texas barbeque is brisket, so we suggest starting with it. The perfect bark-with-barbeque-sauce bite makes for some delicious brisket. Add to that brisket Pok-e-Jo's spicy Texas pulled pork, turkey breast, sausage, pork ribs, chopped beef, or even a whole chicken, and you've got the beginning of the perfect barbeque feast.
Second – don't forget the sides.
Pok-e-Jo's is known for having the tastiest, most-inventive, most-loved side orders in the BBQ business. We recommend starting with the roles – casseroles that is. Green bean casserole just like it was Thanksgiving, jalapeño corn bread casserole or baked potato casserole. All are sure to please and get you to that point of full that feels so good. We've also got fried okra, cooked when you order it and brought to your table as hot and fresh as it gets. We've got "Texas" fries, pinto beans, potato salad, coleslaw, green salads and fruit salads for the healthier choices, and mac 'n cheese for the not quite as slimming option. It's all better than a bag 'o chips, that's for sure.
Third – we're probably close to you.
Pok-e-Jo's has 5 locations throughout Central Texas, with a soon-to-be-added 6th location in Georgetown. Right now, we're in Round Rock at 1150 North IH-35, in North Austin at 2121 W. Parmer Lane, in South Austin at 44109 S. Capitol of Texas Highway in the Brodie Oaks shopping center, in the Arboretum area at 9828 Great Hills Trail, and in Central/East Austin (is that a thing?) in the Hancock Center at 1000 East 41st Street.
There is always barbeque near me in Austin, at Pok-e-Jo's.