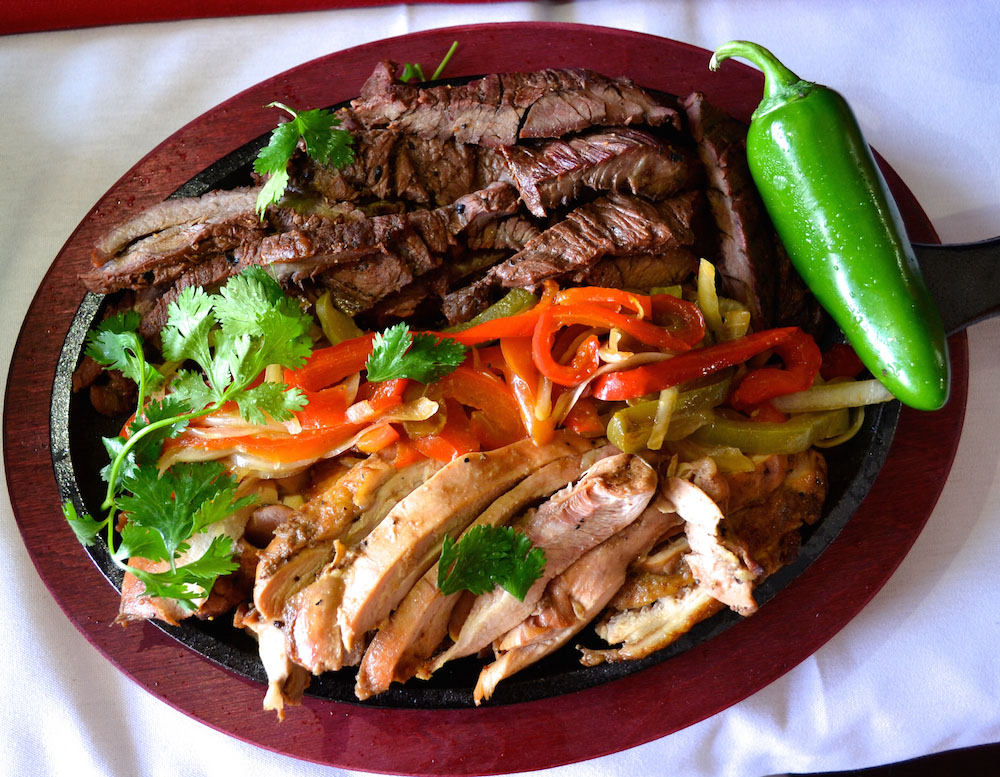 What are Y'all Smokin'? Oh, It's Fajitas!
Pok-e-Jo's Smokehouse, a name that has become synonymous with tender brisket, fall-off-the-bone pork ribs, homemade potato salad and other great bbq traditions, is dedicated to making delicious meals born from Texas traditions. Many think of us solely as a "bbq joint", what many don't realize is that the same pits that smoke that tender brisket and those pork ribs also smoke fantastic fajitas! That's right, you can order smoked beef and chicken fajitas served with borracho beans, pico de gallo, chips and queso and much more to cater your office meeting, game day tailgate or pool party (margarita machine not included).
Pok-e-Jo's offers two fajita packages, both made to order with homemade meats, sides, salsas and come with plates, serving and eating ware as well as iced tea, lemons and cups. The first package, our Basic Fajita Package, comes with both smoked skirt steak and chicken fajita meat served with smoked onions and bell peppers. This package includes borracho pinto beans, spanish rice, pico de gallo, shredded cheddar cheese, picante salsa and tortilla chips all handmade and prepared in house for each order, and also includes sour cream and flour tortillas. The second package, The Deluxe Fajita Package, has everything from the previous package and more! In addition to everything in the basic package, the Deluxe Fajita Package comes with homemade chile con queso made with our house pico de gallo and melted cheese, also included is our guacamole made fresh to order for every package making the Deluxe Package a complete fajita experience. Both packages come with plates, serving ware and tea and are available for pickup or delivery and set up. Due to the fact that we must prepare each package to order, please be aware that we will typically need 12-24 hours notice for any fajita order.
So if you love Pok-e-Jo's bbq but are ready to spice things up and try something new, give any of our locations a call today and ask about our fabulous smoked fajitas today!