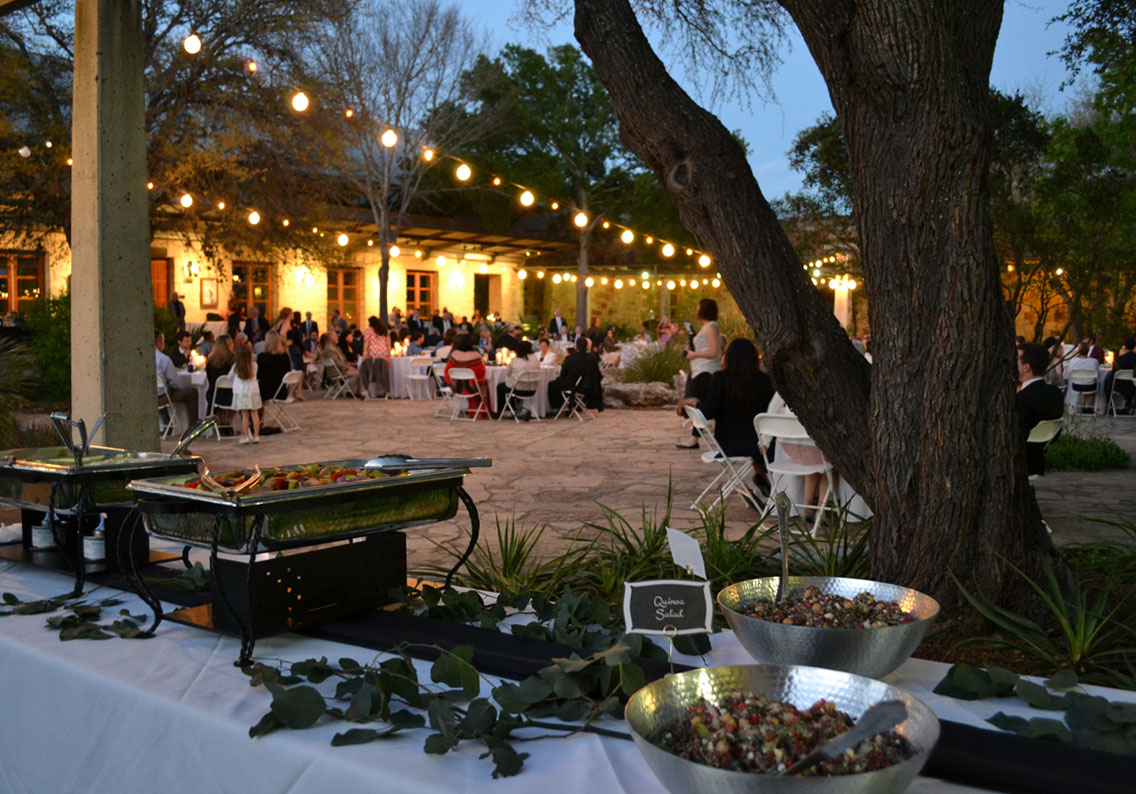 Wedding Catering Near Me In Austin
When it's time for you to tie the knot…get hitched…strap on the old ball and chain…get married…you want to be present and enjoy the moment. It's your day. Your time. It should be perfect, and you shouldn't think about the details, except remembering your special moments. Worrying about your wedding caterer is the last thing you should be doing on your special day. So, when doing your searching online for wedding catering near me in Austin, be sure to click on Pok-e-Jo's. They are Austin's expert wedding caterers. With so much experience, they know how to host your special day better than anyone out there.
For generations, Pok-e-Jo's has been catering Austin area weddings. Our tried and true expertise in wedding catering allows us to provide you with the best food and service possible on your special day. Stress-free wedding catering is super important. There are a thousand little details that all add up to one magical moment. After years and years of catering weddings, Pok-e-Jo's has learned how to pay attention to each of those details. From the silverware to the serving trays, the tablecloths to the catering uniforms, from the stuffed mushrooms to the prime rib, Pok-e-Jo's knows how to make sure each part of their wedding catering performance comes off without a hitch.
People know Pok-e-Jo's for bar-b-que, so if you want bar-b-que at your wedding, they're the ones to pick. For brisket, Pok-e-Jo's signature homemade sausage, roasted chicken, pulled pork, turkey and more than a dozen of the best sides you could ever find, you won't find a better BBQ-themed wedding than one catered by Pok-e-Jo's. But Pok-e-Jo's does a lot more than bar-b-que. In fact, we can match to pretty much any type of wedding, both in the style and in the venue. From shrimp to fajitas, BBQ to prime rib to ruby red trout – we have the experience and the chefs to plan the perfect wedding menu.
The first step is to contact our wedding specialist. Visit our web site and fill out the simple form at: https://pokejos.com/weddings/contact-our-wedding-specialists/. We just need a bit of information: number of expected guests, menu requests, the venue, wedding date, the type of service requested and other details you can provide. Our wedding specialists will follow up to help you build the perfect catered affair for your wedding.
Remember, when starting your search, type in wedding catering near me in Austin, and click on Pok-e-Jo's to hire the wedding caterers your friends and family will rave about.