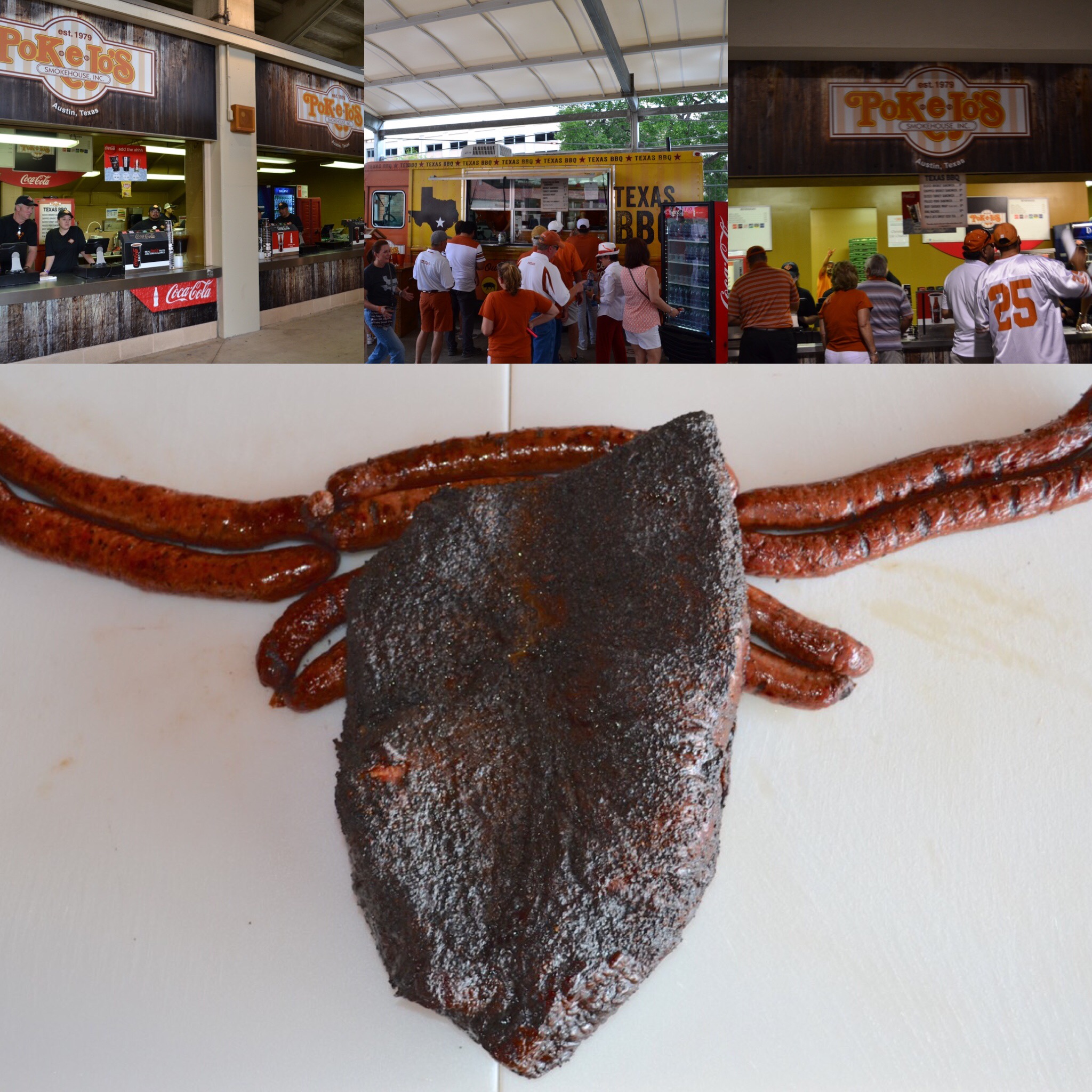 Tailgating in Texas is Terrific and Tantalizing: An Alphabetically Acrobatic Attempt at Alliteration
Try to think of a true Texas tailgate. A traditional Texas to-do. The tables teeming with tasty treats. This typist's thoughts typify the theme of what tried and true Texans think of: BBQ!
Biased I may be; but BBQ is best for balls, banquets, and bashes that begin to bubble up when the boys break out the pigskin.
Pok-e-Jo's possesses the power to perform to the point at which party participants will be pleased. Pick up your phone, and a Pok-e-Jo's person will be pleased to participate in the planning of the provisions post haste.
Hundreds of hungry horns fans happen to horde, hoping to say howdy. Honestly, how do you hope to heap on hordes of hot BBQ to help handle the herd? Catering!
Calls will come in like crazy, concurrent with crowds consuming this content, covering every corner of the capital with 'cue. We could come close to completing any and all concerns you may collect over the course of your campaign to crush some cuisine. Catastrophe, corruption, calamity, can't come close. Congratulations, cool customers. Choice made correctly. You catered with the champs: Pok-e-Jo's. Come and Get It!.