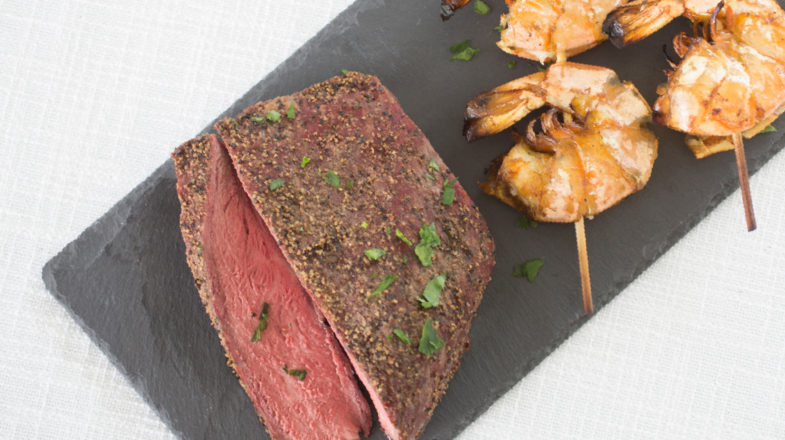 Postponing Your Wedding?
You may have had to postpone your wedding but that doesn't mean you won't need some incredible food when the time does come so when you're on the hunt for wedding catering near me in Austin, look no further than Pok-e-Jo's. You have enough to worry about when it comes to your wedding festivities, you shouldn't be spending any extra energy on how you'll feed everyone. Pok-e-Jo's has been serving up incredible cuisine to central Texans for over 40 years! Needless to say, they've seen it all!
Pok-e-Jo's not only serves the classic, no frills bbq you've come to love they also offer expanded, gourmet options to satisfy every taste and expectation of your wedding. Served buffet, family style, or stations, they're sure to give you the experience you desire. You can choose from an array of chef-inspired options to start such as Live Oak Bacon Wrapped Quail or Tequila Lime Shrimp Shooters. Follow the appetizer round with anything from traditional bbq to Hand Basted Turkey Breast or Lemon Pepper Glazed Chicken. Pok-e-Jo's also offers classic bar service with signature cocktails, late night snack and dessert bars, build-your-own bars such as Mac and Cheese stations, Avocado Bars and Surf and Turf. The sky is truly the limit. They even offer the ever-growing-in-popularity Charcuterie Displays!
The world may have slowed down for a while, but no amount of global uncertainty can stop love (cheesy, we know!). So, when the time comes for you to walk down the aisle, Pok-e-Jo's has your back for wedding catering near me in Austin. Happy nuptials!