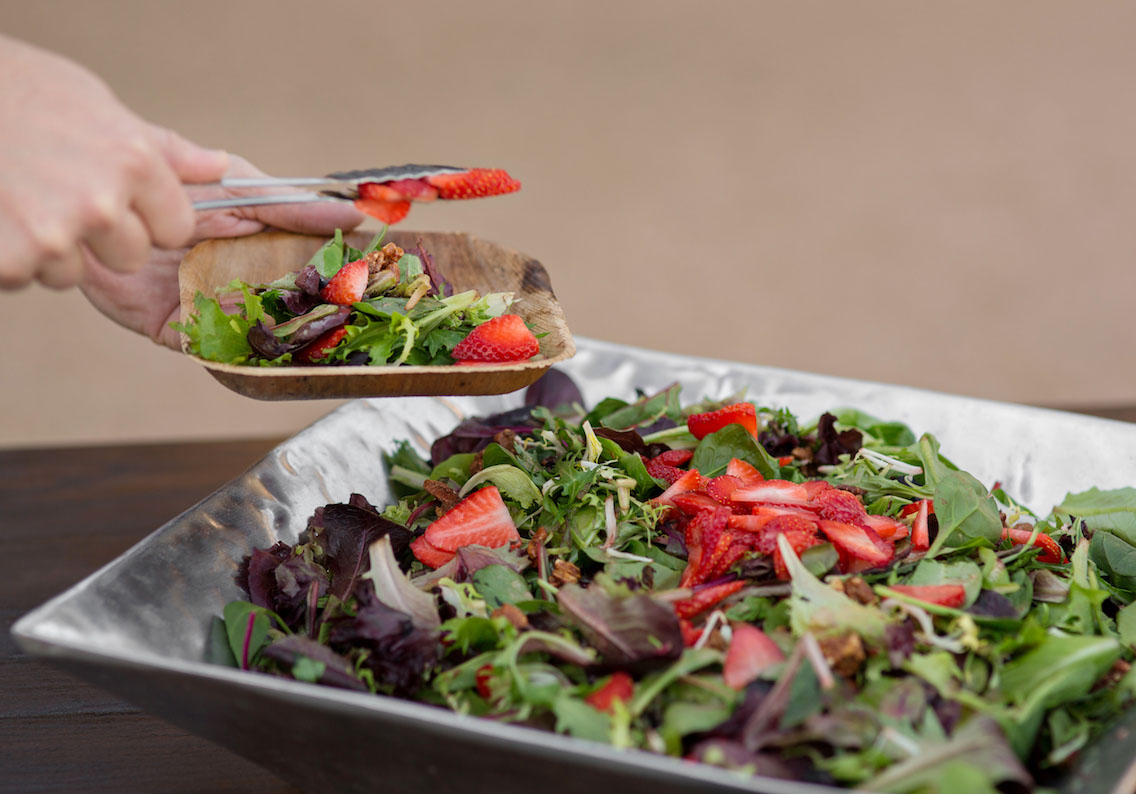 Picking The Right Wedding Catering Near Me
When it's time to find wedding catering near me for your big day, boy do we have a great recommendation for you – PEJ Events! While Pok-e-Jo's has been serving up our award-winning BBQ to guests both in our stores and on catered events since we opened in 1979, we created our sister company, PEJ Events, for our clients that have event needs beyond catering and are looking at food beyond BBQ. PEJ Events brings the same great hospitality that people have come to expect from Pok-e-Jo's, and dresses it up to provide an experience that has been wowing party goers and party planners since the launch party in August of 2017.
If you're looking for some extra convincing, let me just paint a picture for you of what you can expect when you start looking at PEJ Events for your wedding catering near me. You get in touch with the team, and one of our event specialist reaches out to you. After we get a sense of your event, be it a wedding, social event, cocktail party, or anything else, we can work on a menu with you and have you in for a complimentary tasting. After that, if you're ready to move forward with PEJ Events, the same event specialist will work with you all the way up until your event, before which they will meet with the staff to ensure we execute the vision and plan that you and our event specialist worked on together. Our role throughout the process will be to make things as easy as we can on you!
Are you already feeling convinced and want to know how to get in touch about some wedding catering near me? You can start by heading over to pejevents.com to look at the menu or contact the PEJ Events event specialists. Or, if you're the type that prefers to just speak to a real live person, just give the team a ring at the PEJ Events bat phone at 512-388-7650.