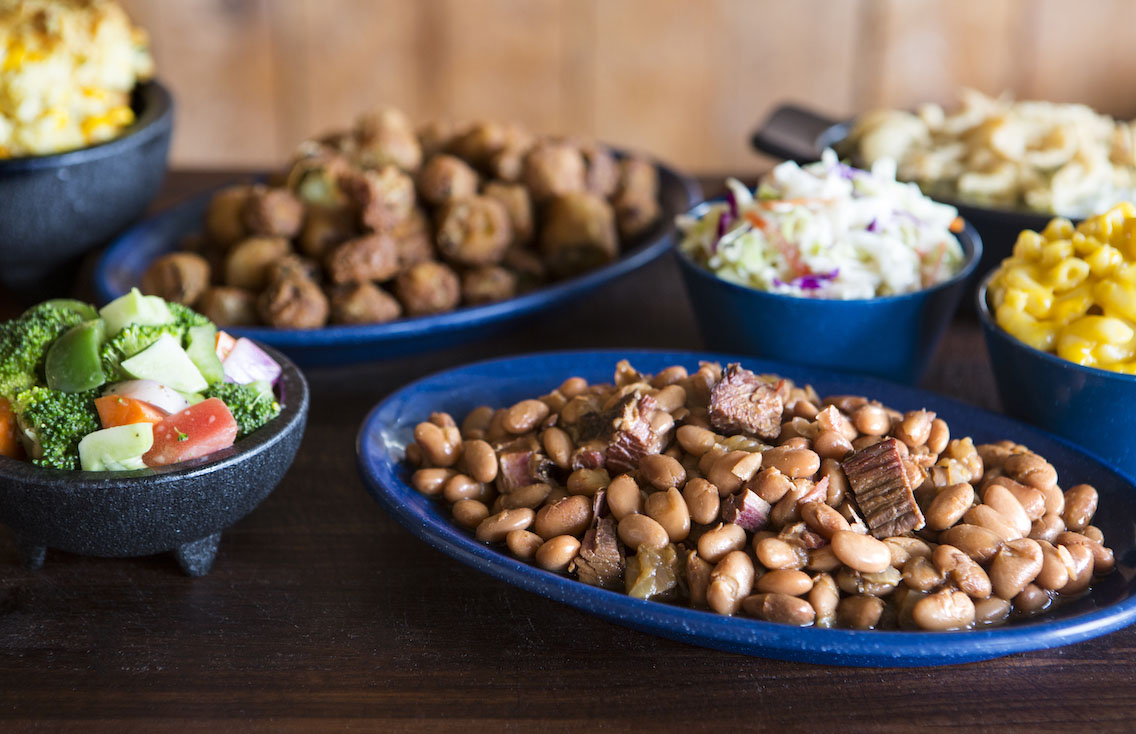 Daily Special BBQ Near Me in Austin
One of the things I appreciate about Pok-e-Jo's is that when I have a craving for bbq near me in Austin, I can be assured Pok-e-Jo's is never too far away. There are five locations within Austin, so I'm never too far from the bbq I love.
Something I enjoy is Pok-e-Jo's daily bbq specials – a heaping one-meat plate at a discounted price of just 11 dollars, which includes a generous amount of meat, two of Pok-e-Jo's world-famous side items, buttery and crispy Texas toast to sop up all the saucy goodness, and a trip to Pok-e-Jo's condiment bar.
The specials menu makes sure I try something different each day of the week, and I have my list of recommended sides I enjoy with each of these offerings:
Monday is the sausage special. With sausage, I tend to go traditional on the sides with pinto beans and potato salad. You just can't beat the combination. My first slice of sausage always goes on the Texas toast with some sauce and pico de gallo from the condiment bar for a BBQ-Tex-Mex sandwich…that is fusion I can get behind.
Tuesdays are made for turkey specials. With turkey, my picks are the baked potato casserole and a side of fresh sautéed vegetables. That combo just feels like something my grandma would serve.
Wednesday's are extra special featuring Pok-e-Jo's moist and juicy pork loin. The perfect sides for the pork loin, in my humble opinion, are the green bean casserole and mac 'n cheese.
Thursday's are bbq heaven at Pok-e-Jo's with the pork ribs on special. With ribs, I've got to get the jalapeño corn bread casserole and a side of fried okra, which is fried when you order it and brought fresh to the table.
Finally, we've got chicken goodness for our end-of-week special. Crispy, juicy, tasty bbq chicken is the best, especially with Texas French fries and a side of coleslaw.
Those are my picks for the ultimate week of Pok-e-Jo's specials when looking for bbq near me in Austin. Getting' hungry just thinking about it.