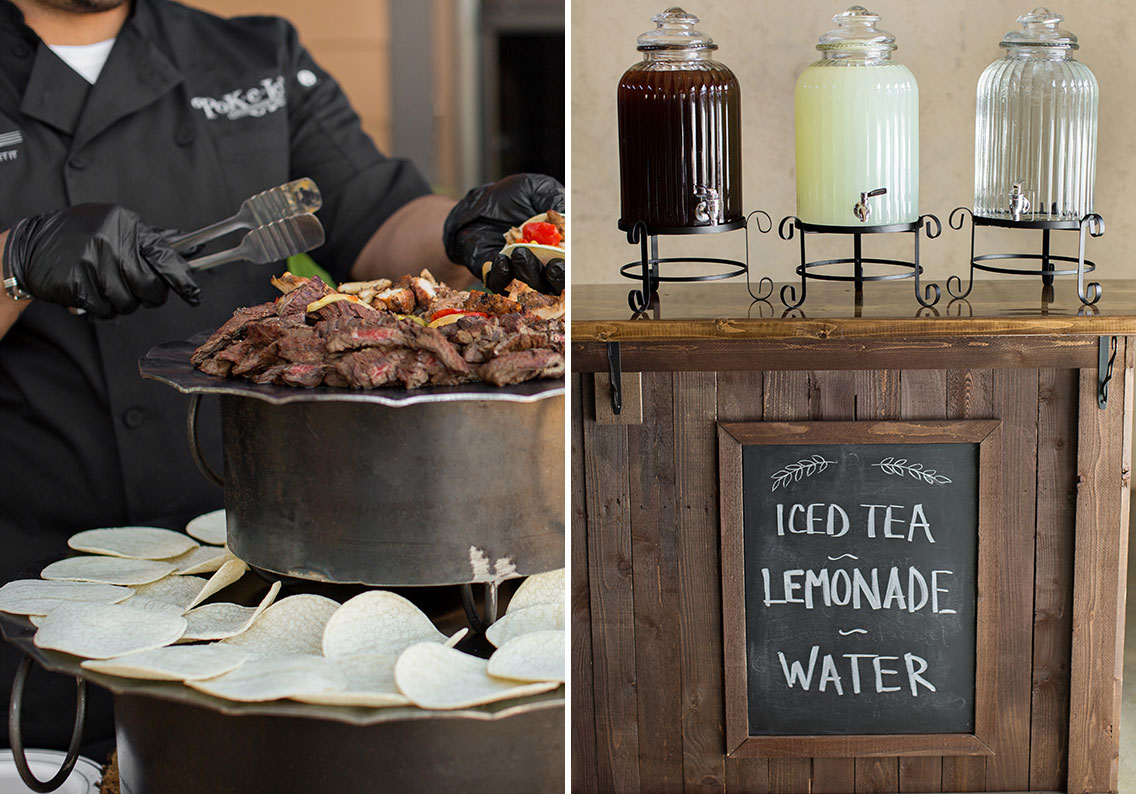 Corporate Catering Near Me in Austin
There are so many choices when it comes to catering a corporate event, especially with all the restaurant and catering options in Austin. Luckily, Pok-e-Jo's has proven to me time and again that when I need corporate catering near me in Austin, they are sure to do the job right.
Barbecue catered for an event is pretty much a sure thing in Central Texas. Most people will find something they like on Pok-e-Jo's BBQ catering menu. In fact, they even have some vegetarian kebab options to make sure everyone in the room is happy. But they also do more than just BBQ catering. Everything from fajitas to ceviche, Pok-e-Jo's does it, and they have the experience to do it right every time.
Still, my company is most happy when we order bar-b-que, so that's usually our choice. It's a great option for big events or small meetings, as we can pick up a small order, or have it delivered and set up at the office for groups of 15 or more.
For a casual lunch, we choose the BBQ Sandwich Buffet. We get to pick two types of large BBQ sandwiches and either potato chips or potato salad. It comes with pickles and onions, and cookies for dessert. Choices include brisket, chopped beef, pulled pork, sausage and turkey. And it's just $10 a person picked up, or $12 per person delivered.
Pok-e-Jo's BBQ Buffet is perfect for a sit-down meal, with a choice of 2 or 3 smoked-to-perfection meats, three sides, fresh-brewed iced tea, and white chocolate chip macadamia nut cookies. Beef brisket, chicken, turkey breast, pork ribs, spicy Texas pulled pork, or Pok-e-Jo's homemade sausage are all on the menu. For sides, we tend to go traditional with coleslaw, potato salad and pinto beans, but you can try out jalapeño cornbread casserole, baked potato casserole, mac 'n cheese, or a variety of other side items.
You wouldn't think of it at first, but Pok-e-Jo's also puts on an incredible Fajita Buffet. Fajitas have to be about the easiest solution for a corporate event.
When looking for corporate catering near me in Austin, I know I'll never go wrong by choosing Pok-e-Jo's. It's a sure thing.