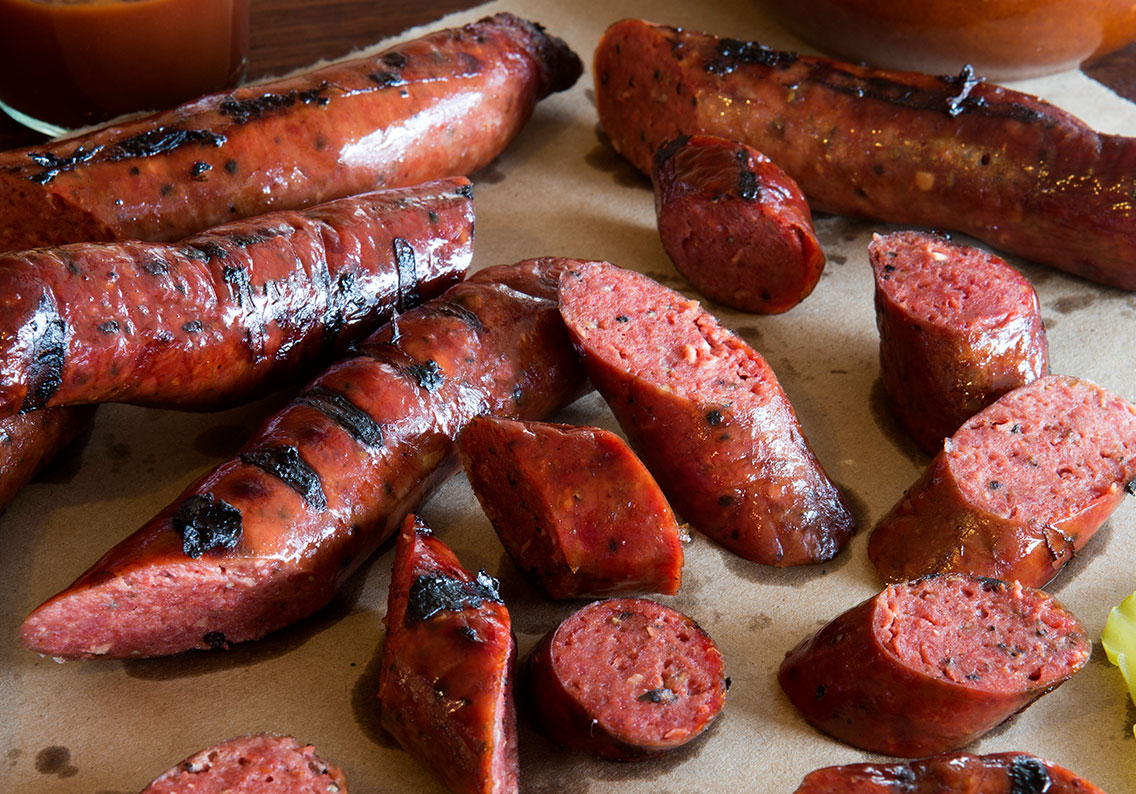 Choosing the Right BBQ Restaurants Near Me
When you live in Central Texas, it seems like you can't round a corner without running into BBQ restaurants near me. When faced with so many choices, how could anyone possibly choose? We're here to help lay out the factors and show you that all signs point to you chowing down at the nearest Pok-e-Jo's!
1. The Variety of Options
Let's say you're heading out to dinner with a significant other who only kind of likes BBQ (*gasp*), some kids who are looking to eat kid things, and your macho cousin who says he can eat two pounds of meat by himself. Come to Pok-e-Jo's and we'll set you up with a Super Spud with chopped beef, a couple kids meals (one mac and cheese plate, one kids brisket sandwich, naturally), and a Five Pack for your cousin to try to tackle all by his lonesome. This is all a long-winded way of saying that out of all the BBQ restaurants near me, Pok-e-Jo's is the one that is ready to accommodate the whole family. So, bring it on, macho cousin… and significant other and kids.
2. Certified Fresh
No, we're not talking about our Rotten Tomatoes score. We're talking about all of our meats and sides, made fresh in each of our locations every day. Just ask any of our employees when you walk in and they'll tell you about how that meat came off the pit just minutes or hours ago, never days! And the only Pok-e-Jo's trucks you see out on the road will be delivering some BBQ straight to our customers, not from a production facility to a store. So, follow that truck to the BBQ restaurant near me that you need to know: Pok-e-Jo's!
3. BBQ Within Reach
No matter where you live in Austin, you are only a short drive away from a Pok-e-Jo's. With 5 locations, you won't have to drive or wait long to scratch that smoked meat itch. Go ahead, search the map for BBQ restaurants near me.
…
…
…
And now you see, you are near a Pok-e-Jo's!
We could continue on, but we think you notice the trend… All roads lead to Pok-e-Jo's.