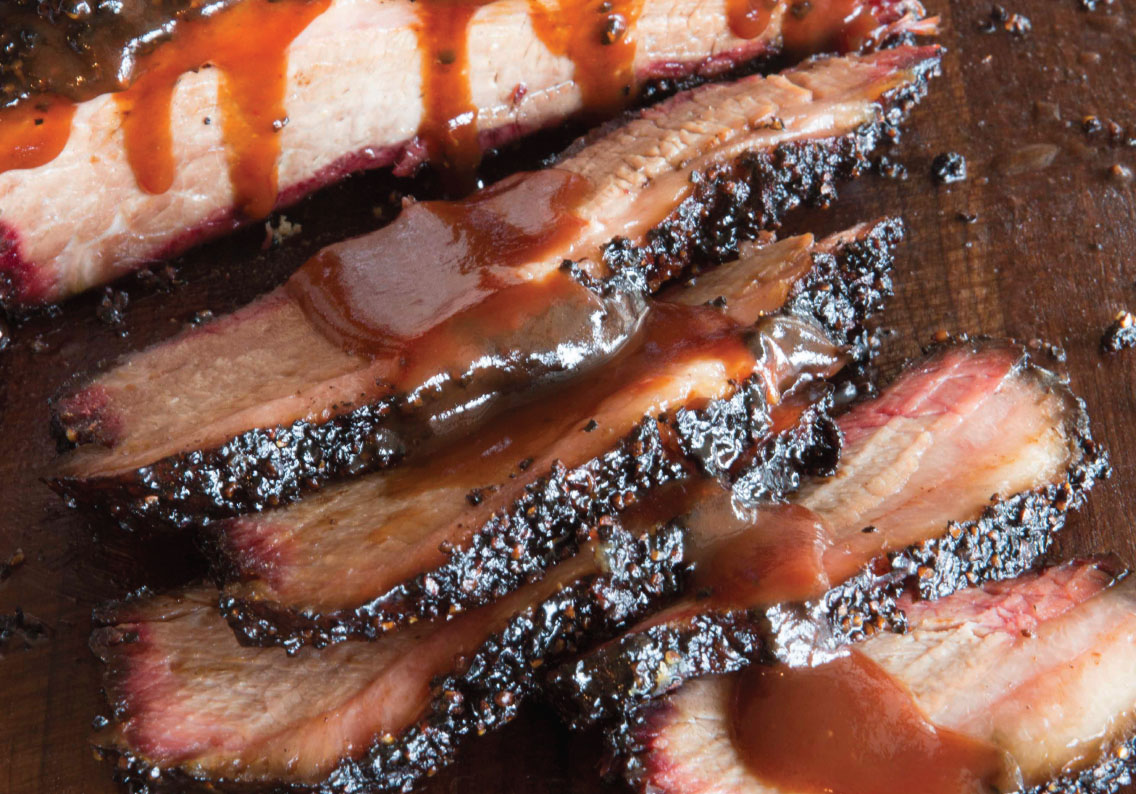 Catering Near Me In Austin
Do you live for barbeque? Does our world-class barbeque sauce flow through your veins? Very importantly, does your workplace or family have a holiday party coming up that needs the most delicious sliced meats you can find? Yep. It sounds like you need some catering near me in Austin, and you need it now! It sounds like you need to make a call to Pok-e-Jo's!
You can picture it now, dishes upon dishes covered in those delicious meats and signature sides that you've come to love from Pok-e-Jo's catering near me in Austin. You can smell that special aroma of smoked meats as you close in on all that food. The first thing you see is our delectable tender brisket with that great bark and pink smoke ring you've come to expect from top-class barbeque. You sneak a bite before you even get to your table and you truly savor a brisket so moist, so amazing that your eyes roll back in your head. You've just experienced brisket nirvana. Now that you're seated, you compose the perfect bite with that brisket, sauce that's the perfect blend of sweet and spicy, and just a bit of that mouthwatering German-style potato salad. Let's hope that you weren't planning to do a whole lot of talking at this party because you'll be too busy living a barbeque lover's dream to strike up a conversation.
Why let this simply be a dream? The best BBQ catering near me in Austin is just waiting for your order at Pok-e-Jo's! Take the kudos for finding the best food in the world for your holiday party AND enjoy food from your favorite restaurant at the same time! Contact Pok-e-Jo's about catering your event today. Menus, locations and catering information are always available online at www.pokejos.com, or you can call our dedicated catering hotline at 512-388-7578.