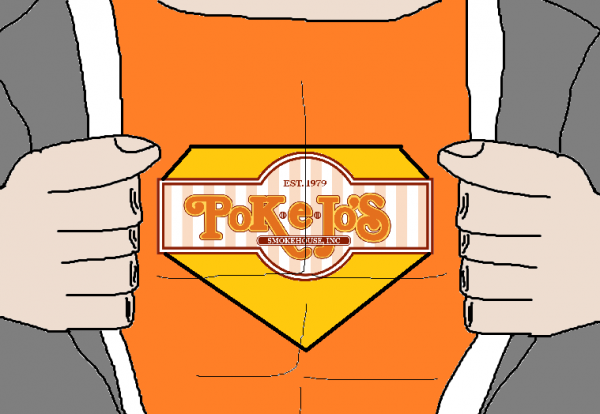 Catering Heroes: Saving the Day and Just A Phone Call Away
In a world, where the need for catered meals is at its greatest, where unexpected guests arrive…unexpectedly and quality takes a back seat to fast food, there comes the need for the greatest among us to rise…we call them Catering Heroes!
Just a few weeks ago, we received a call from a person who was clearly distressed. They had hired another catering company to provide a dinner for 50 people that evening, and the caterer never showed! Luckily, this person, we will call her "Bernadette," picked up the phone and called Pok-e-Jo's catering hotline at 512-388-7578. Within an hour of her call, we arrived with a meal of Brisket, Sausage, 4 sides, iced tea, cookies, and all the fixings. Not only were "Bernadette's" guests fed, but once she placed her order, "Bernadette" was able to sit back and relax, knowing that we would take care of her.
So the next time that you've got to feed a hungry horde of board members, a gaggle of guests, or even a plethora of partiers, know that Pok-e-Jo's is only a phone call away from saving your bacon with a delicious, worry free catered meal of barbecue or fajitas!