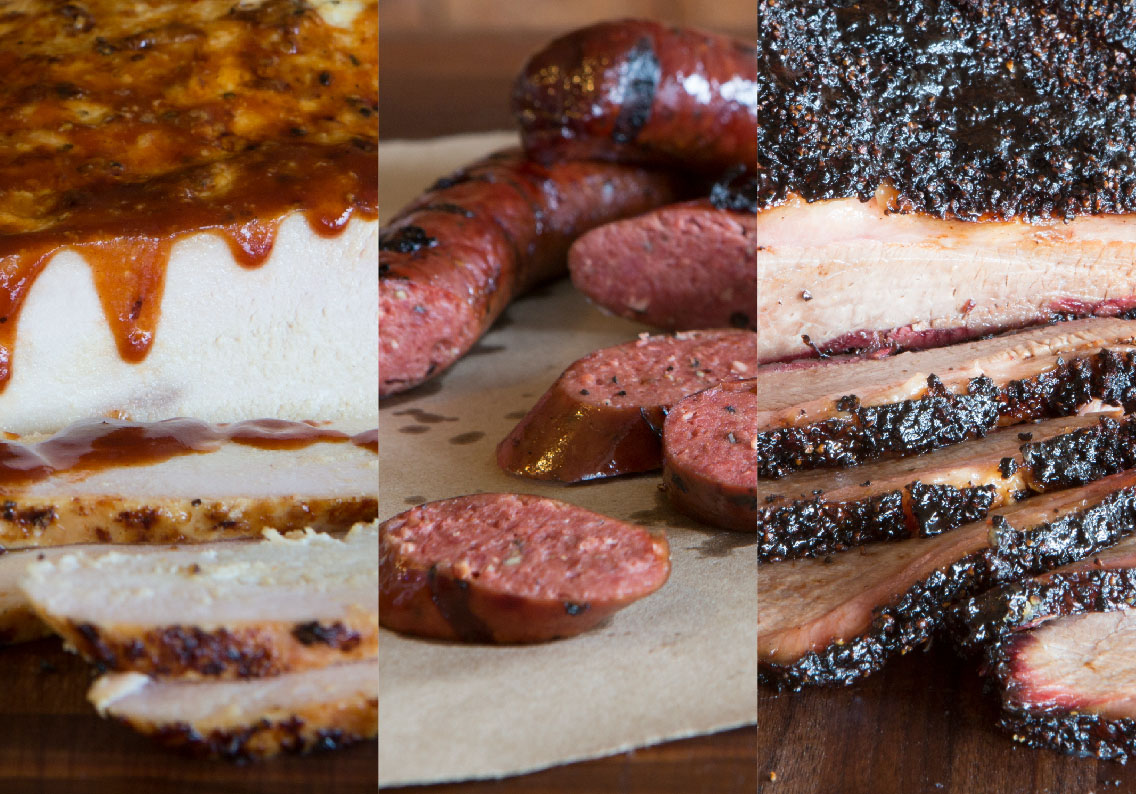 Best Catering Near Me in Austin
When you get on your phone or computer and type in a search for best catering near me in Austin, you're probably going to find a whole lot of "bests" out there. Basically, anyone can claim to be the best, and if you run the numbers a lot, there are a lot of #1's (i.e. Best Mexican Seafood/Japanese fusion run by a 42-year old born in Florida with a Doctorate in Philosophy). Yes, that's random, but you get the point!
"Best" should have a couple of qualifiers:
First, it's about the best food. That can be subjective, but we think at Pok-e-Jo's that we're darn close when we talk about the best food you can find from a catering company in Austin. Our bar-b-que catered at your wedding, corporate event, tailgate, or party just can't be beat. It starts with the best meat in the business – BBQ beef brisket with the perfect bark, our smoked pork ribs with meat that falls off the bone, a big pile of steaming hot and spicy Texas pulled pork (great in a sandwich or on a fork!), turkey breast, roasted chicken, and our original recipe sausage. Then your choice of sauce or fixin's to make it just the way you like it. We feel that is an easy claim to "best" catering in Austin.
Second, it's about the service you receive from your catering company in Austin. Excellent service, just like most things, comes from experience. And experience? Pok-e-Jo's has a whole lot of that. We've been catering Austin events for decades, so we've seen every challenge that can be thrown in front of us…rain, storms, wind, cold, heat, demanding mothers-of-the-bride, etc. Pok-e-Jo's experience has led us to build a catering plan and process to make sure nothing falls through the cracks. Your catering job will be on-time, as you ordered it, hot and delicious, and served with Texas hospitality. Our job as a caterer is to serve and not be seen. We make the party flow and run, but you don't realize it is running so smooth because of the service of your caterer.
Third, Pok-e-Jo's is an excellent value. We don't call ourselves cheap catering, but we do call it catering at a value. Whether you choose bar-b-que, a fajita buffet, sandwiches for a corporate lunch, or any type of food you like through our sister catering firm, PEJ Events, you'll likely be happy with what you receive based on the price you pay. We aim for satisfaction, and a big part of that is the value you receive for the money you pay.
So, go ahead and type in that search for "best catering near me in Austin" and see what you find. Then go to www.pokejos.com to find what "best" really means.