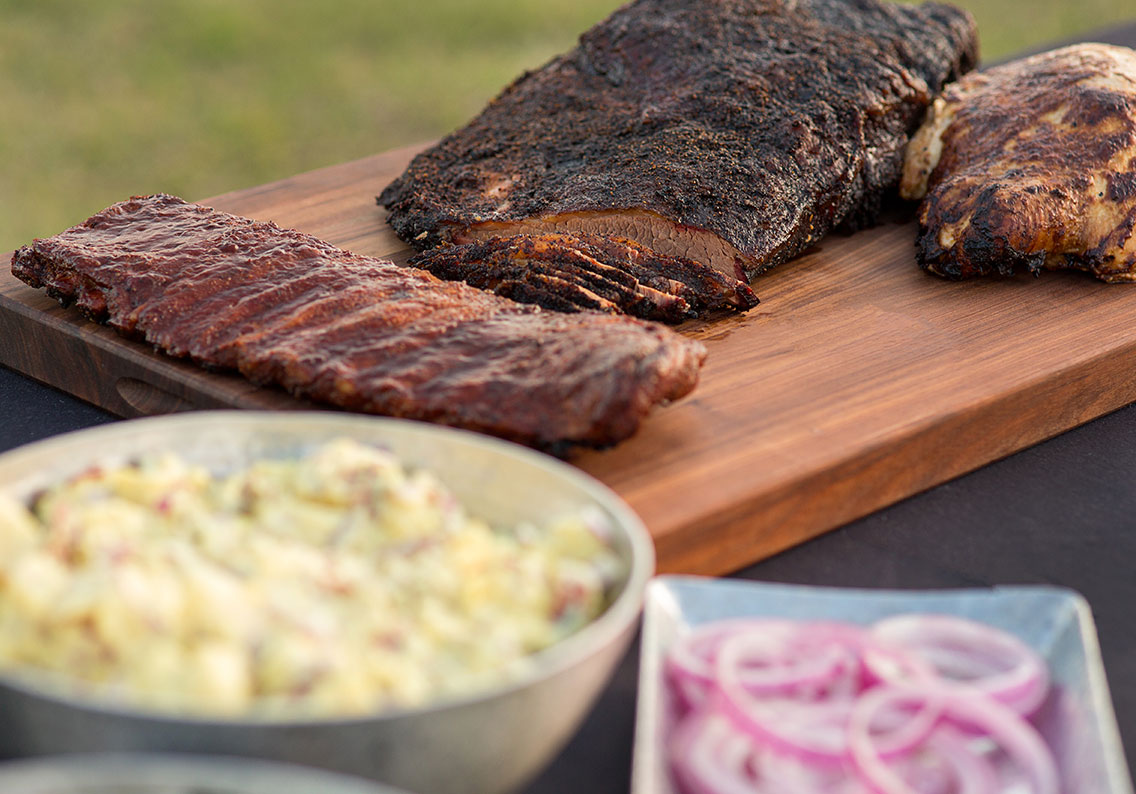 Best BBQ in Austin TX
Looking for the best BBQ in Austin TX can be a hard but extremely rewarding task and adventure. The BBQ trail heads right through and all around Austin, and everyone around here knows the best BBQ in the world is within driving distance. We're lucky that way, aren't we? One of the problems is, though, that the press tends to just talk about a couple of BBQ joints – which are good, but certainly not the only places you should try when searching for the best BBQ in Austin TX. We recommend trying out a place that has been an Austin institution since the 1970's – Pok-e-Jo's Smokehouse.
You might not guess that a BBQ restaurant with multiple locations, some of which are in strip centers, would be mentioned in the category of best BBQ. Well guess again. Pok-e-Jo's is truly in a group of its own, serving world-class Texas BBQ. The meats are smoked slowly, but served up fast in our counter-style restaurants. When you throw in the most incredible and diverse group of side items ever found at a BBQ restaurant, this is a meal you just can't pass up.
We recommend starting with the BBQ brisket, a true test of the best BBQ. By the pound or on a plate or in a sandwich, our beef brisket is among the best you'll find, with the perfect bark, just the right amount of fat, and the smoke that goes all the way through it.
If you're doing a real taste-test, you've got to try the pork ribs, spicy Texas pulled pork, and we recommend the sausage – regular and jalapeño. We even make a Hatch chile sausage from time to time. The sausage is even gluten free. If you want to eat a bit lighter, try a whole cooked chicken or turkey plate. Sauce or not sauce – that's your choice. We think it adds just the right kick.
What makes Pok-e-Jo's BBQ experience even better are the sides – like nowhere else! Try the casseroles – Green Bean, Jalapeño Corn Bread, or Baked Potato Casserole. Enjoy some hot Mac 'N Cheese, and of course, our favorite, the freshly cooked and served hot Fried Okra. We don't fry it until you order it, so it's brought out fresh and hot.
If you're looking for the best BBQ in Austin TX, look no further than Pok-e-Jo's. We're all over town.