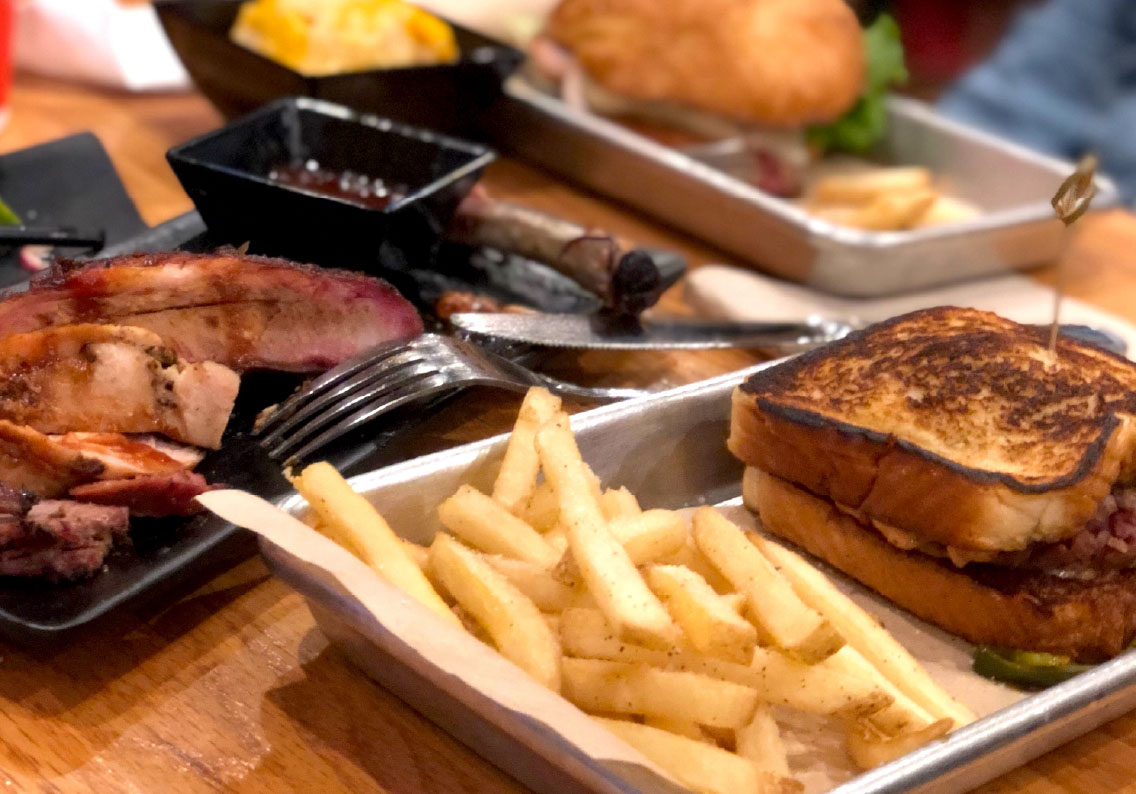 BBQ Restaurant Nearby in Austin
One thing's for sure, when I have a hankerin' for a bbq restaurant nearby in Austin, I don't want to hunt for it. No matter when the craving hits, I know there's a Pok-e-Jo's in my neck of the woods to satisfy all of my bbq needs, plus all the fixin's to boot.
With a history like Pok-e-Jo's I know I'll be leaving satisfied. It's no accident they've been cookin' all my favorites slow and servin' em up fast for over 40 years. With a history like that, they're hard to beat. Wherever I am, I know I'm not far from a Pok-e-Jo's, thank goodness. Round Rock, Parmer Lane, Arboretum? No problem. East side or downtown? I'll head for the Hancock Center Pok-e-Jo's. Down south? I can get my fix at the Brodie Oaks location and now even when I'm up north, I can get my beloved Pok-e-Jo's at their brand-new Georgetown location. Oh, and did I mention the Georgetown location has a bar? I think I'll pair my juicy ribs and baked potato casserole with a Smokehouse Mary while I'm there. Hear me out, it's a Pok-e-Jo's twist on a classic: A Bloody Mary with oak smoked garlic salt and a hunk o' brisket!? It's clearly a can't miss.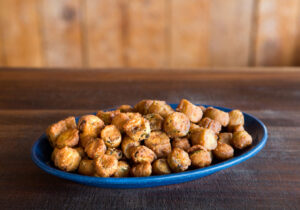 Why can't I stop talking about Pok-e-Jo's you ask? Simple. It's over-the-top bar-b-que for the everyday patron. Everyday patron as in, I could eat BBQ every day. Slow smoked brisket, juicy pork ribs, spicy Texas Pulled Pork, are just a few of their menu items that flood my dreams. Good thing I can have Pok-e-Jo's for lunch, dinner, parties, and takeout. The meat is a delicious given but the sides are also a force to be reckoned with – classic mac n' cheese, delicious jalapeno cornbread, fried okra, and you have to try the baked potato casserole. Seriously, it's the guilty pleasure I didn't know I needed until I had it. This only scratches the surface of the Pok-e-Jo's offerings. They truly have something for everyone.
So, your question of "is there a BBQ restaurant nearby in Austin" can really be simplified. Next time, you just need to ask, "where is the Pok-e-Jo's nearest me?" and come on over to one of Austin's long time BBQ institutions.