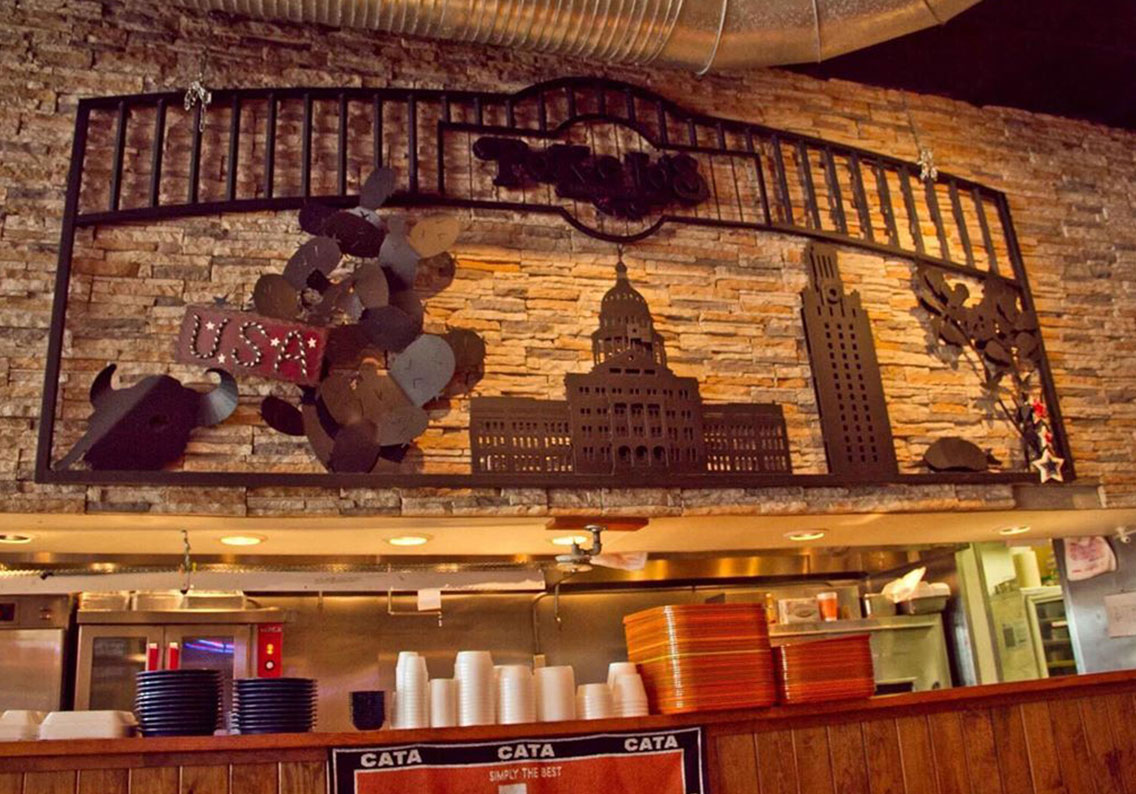 BBQ Restaurant Near Me in Austin
At Pok-e-Jo's, we have employees that when given the choice, eat at Pok-e-Jo's. That's pretty awesome. If you're in the food service industry, you know how you can often get tired of eating at your own place of business. So, if you're looking for a BBQ restaurant near me in Austin, you should do like their employees do, eat at Pok-e-Jo's!
We like to say Pok-e-Jo's offers come as you are BBQ. There's no pretense. We're not trying to be famous, or rest on our laurels. We've been around for generations, and our BBQ pits are just as aromatic as the next guy's. But it's not about that. At Pok-e-Jo's, any day of the week, you can walk in to any of our five Central Texas BBQ restaurants, and get the same great quality, delicious BBQ and sides every time. Sometimes there is a bit of a line, but it's just a few locals in front of you that eat there a couple of times a week. There probably aren't any tourists snapping photos, but if you're like us, we're ok with that. We're also ok with the fact that every single day, year in and year out, at five locations throughout Central Texas, you can walk in and get an amazing Texas BBQ meal, with all the meats and all the sides you could ever want, at a more than fair price, and walk away knowing you had BBQ as good as it gets.
Come as you are. Eat all you like. Go away happy. With BBQ sauce on your face!
No matter your BBQ craving…Pok-e-Jo's has it. 1 meat, 2 meat, 3 meat plate? We always recommend starting with beef brisket…it's how Texans judge a BBQ joint. Sausage is a second pick, since it's so different from place to place. Then pick your third choice wisely. Maybe chicken or turkey breast…a pile of spicy Texas pulled pork to make the perfect sandwich with some Texas toast…or go for some fall-off-the-bone tender pork ribs. You really can't go wrong with any of those selections. By the pound or by the plate, BBQ at its best is found inside Pok-e-Jo's. Always has been.
If you're looking for a BBQ sandwich, you can pick your meat at Pok-e-Jo's. Make a sandwich from sliced brisket, chopped beef, sausage, pulled pork, turkey or chicken. You can have a sandwich six days a week and never repeat. Our BBQ chicken sandwich is the best in the business, available only as a large sandwich, smoked, chopped and piled high on Texas toast with lettuce, mayo, pickles and onions. That is a Texas chicken sandwich to write home about.
Do like the locals do. Head to a BBQ restaurant near me in Austin. Head to Pok-e-Jo's Smokehouse.