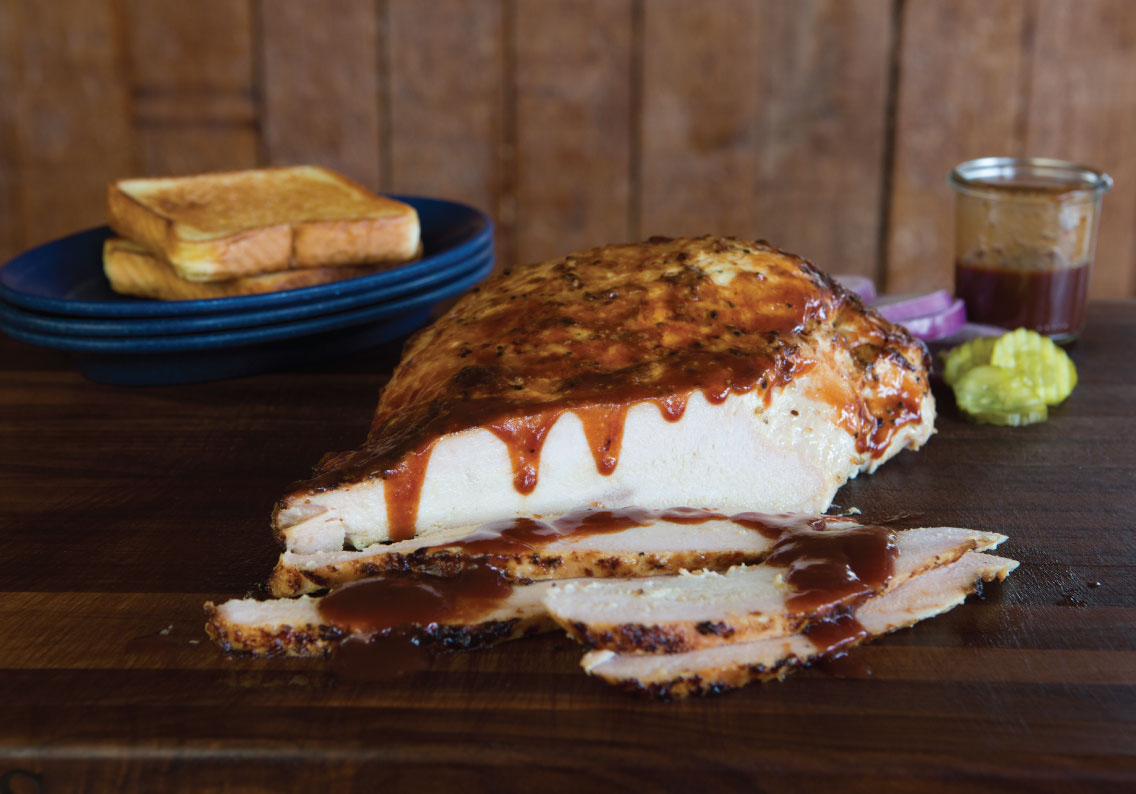 Bbq Places Near Me In Austin
Don't panic. There are bbq places near me in Austin, right now, just waiting to serve up their slow-cooked bbq fast so you can fix that craving. And no, you don't have to wait for hours in line to get it. Pok-e-Jo's is here to fix that bbq craving, wherever you are in Austin. For nearly 40 years, Pok-e-Jo's has been smokin' it slow, and servin' it up fast with our friendly, counter service bbq restaurants. For lunch, dinner, take-out, delivery and catering, Pok-e-Jo's is here to solve your Texas BBQ needs.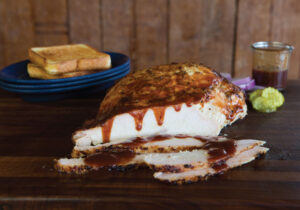 When it comes to bbq places near me in Austin, this isn't a "want." We know that BBQ is a "need." Pok-e-Jo's slow-cooks our BBQ to perfection. It takes that slow-cooking to caramelize the fat in the meet, create the perfect bark on the edges, and internalize the smoky flavor. You'll find this flavor impact in our BBQ brisket, pork ribs, pulled pork, chicken, turkey smothered in BBQ sauce, and our handmade Pok-e-Jo's sausage. By the plate or by the pound, it's BBQ heaven!
You can also enjoy that same slow-smoked BBQ as a large sandwich, chopped and piled high on Texas toast. Or pile up a quarter pound of meat and fixin's onto a Super Spud baked potato.
There are five Pok-e-Jo's bar-b-q restaurants in the Austin area, so one is sure to be near me. We're in South Austin in the Brodie Oaks Shopping Center, 4109 S. Capitol of TX Highway in the 78704. In the Arboretum area we're in the 78759 at 9828 Great Hills Trail. In middle-east Austin you'll find us in the Hancock Center at 1000 E. 41st in the 78751 ZIP code. North Austin enjoys Pok-e-Jo's at 2121 W. Parmer Lane in the 78727. And last but not least, up in Round Rock (or South Dallas as south-of-the-river Austinites say), you'll find Pok-e-Jo's and our Catering World Headquarters at 1150 North IH-35 in the 78681 ZIP.
Wherever you enjoy it, enjoy it you will, at Pok-e-Jo's Smokehouse.