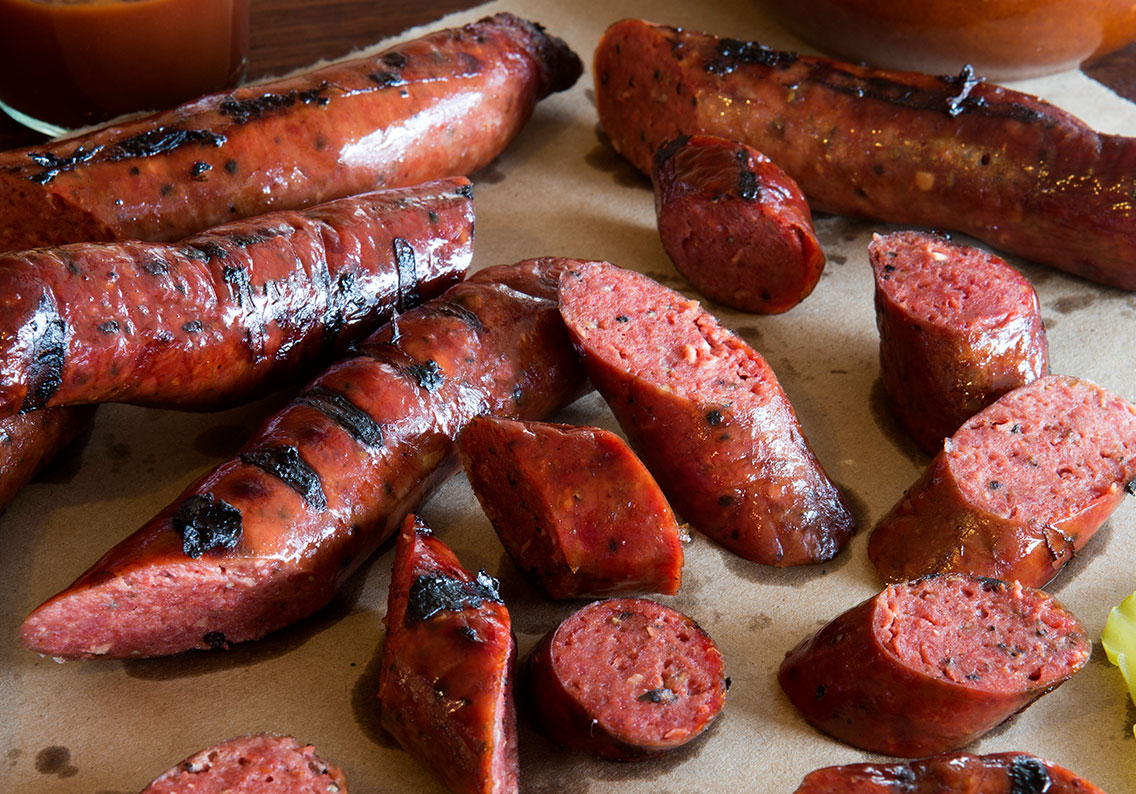 BBQ Places Near Me in Austin is a Good Thing
I admit I have a problem. I'm a bar-b-que addict. So, it's a good thing there are so many BBQ places near me in Austin. There are so many versions of Texas bar-b-que that you could eat for days and days and always find a new flavor. That's without even touching any BBQ from nearby states, but quite frankly, who needs to?
I like spicy bar-b-que sauce, and sweet sauce, too. I like beef ribs, and pork ribs, sausage and turkey. Extra moist brisket can hit the spot, as well as some lean meat. And I'll eat a chicken pretty much any way you cook it.
However, I can always feel safe because of five BBQ places near me in Austin that are my go-tos. Pok-e-Jo's Smokehouse.
Wherever I am, I'm never too far from Pok-e-Jo's. Round Rock, Parmer Lane, Arboretum – no problem. East side or downtown are close enough to the Hancock Center Pok-e-Jo's. And even down south I can get my fix at the Brodie Oaks location. There's even a rumor that there may be more Pok-e-Jo's on the way! So, proximity is never a problem when it comes to getting some amazing, authentic Texas BBQ.
Here is my perfect week of lunches around and about Austin.
Monday I'm at my office up northwest, so the BBQ place near me is Pok-e-Jo's in the Arboretum. Mondays are made for meat, so I start the week right with a 3-meat plate: ribs, brisket and sausage. I take it light on the sides, so I just go with some Texas fries and coleslaw (and yes, Texas toast). Plus, a heap of pico from the condiment bar. It's healthy, right?
Tuesday I've got to visit my mom up north, so Round Rock it is. Momma loves BBQ too, so I take her out for Super Spuds, loaded with a quarter pound of chopped beef.
Wednesday I've got to go downtown to see my accountant, so that's close enough to Hancock Center to make a noontime stop. I'm feeling a bit stuffed by Wednesday, so chicken sounds just right. I find the best sides with chicken are baked potato casserole and pinto beans.
About the time Thursday comes around, I'm back up north heading along MoPac, so with a quick jog east, the Parmer Lane Pok-e-Jo's is right there. Thursdays were made for sides. I order the veggie plate that comes with 4 sides. My choices…jalapeño corn bread casserole, mac 'n cheese, fried okra and potato salad. With another side of peach cobbler!
Finally, it's Friday, so I make the journey down south to Brodie Oaks for a late lunch, and for a good reason. Friday is my day for ribs…pork ribs, with a variety of sauces for dipping and some jalapeños to spice things up. That's it…ribs and sweet tea. The reason my Friday is a late lunch is because by the time I'm done, it might as well be the weekend, so I just cruise up the street to my favorite honkey tonk!
When you gotta have bar-b-que five days a week, it's a good thing there are plenty of BBQ places near me in Austin. My favorites are Pok-e-Jo's!