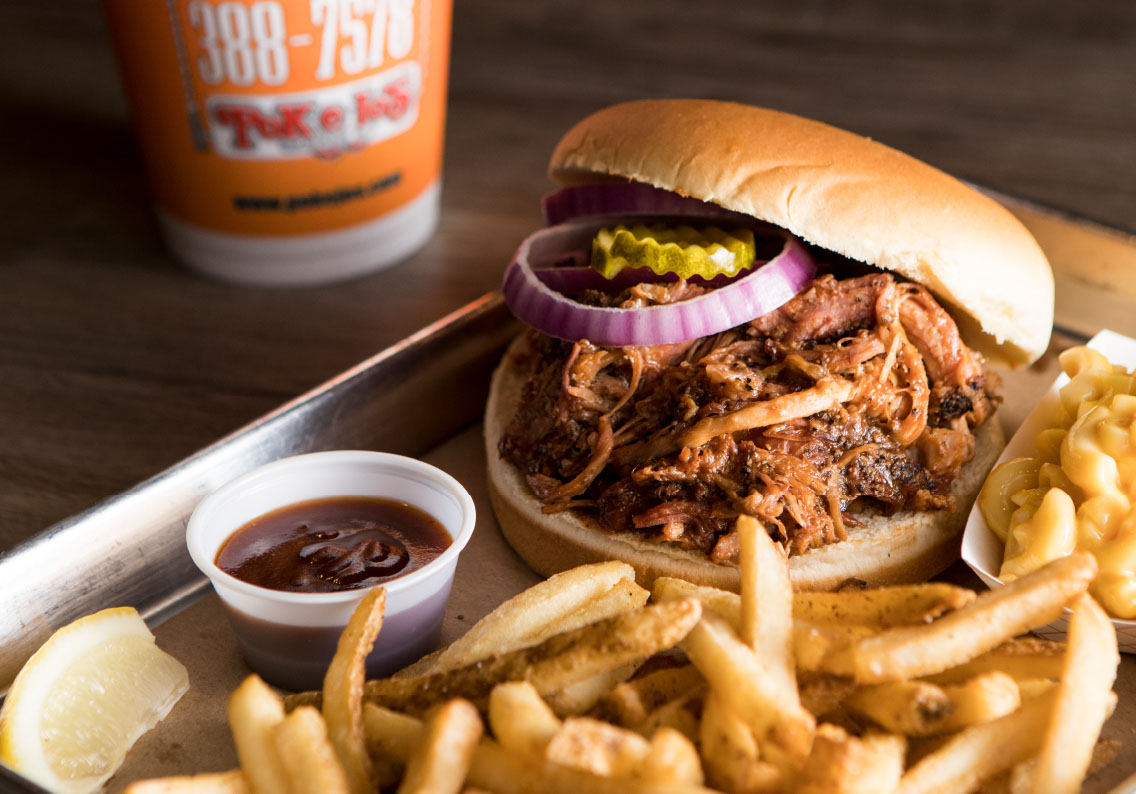 BBQ Places Near Me in Austin
Spring is finally here, which means you'll be out of the house more often, enjoying the nice weather and working up an appetite, so when you're looking for BBQ places near me in Austin, you can guarantee there's a Pok-e-Jo's nearby. With six neighborhood locations, you're never far from a Pok-e-Jo's. Up North? Visit Round Rock, Parmer Lane, Great Hills or the brand-new Georgetown location. A little closer to Austin? The Hancock Center Pok-e-Jo's is your stop. Don't worry, we didn't forget about you folks down south, the Brodie Oaks Pok-e-Jo's has your back.
Nothing tastes better after a long hike or a day on the lake than a big sweet tea with a juicy rack of ribs or a pulled pork sandwich paired with baked potato casserole and mac n cheese, then topped off with peach cobbler. And the best part? You won't have to wait in line for hours in the Texas heat to get it. Don't let the lack of crowds fool you, we offer fuss-free, come as you are BBQ that's mouthwatering, juicy, and we'd like to think better than the fancy pants BBQ you have to wait hours for. We aren't trying to get famous or attract all the tourists. Here at Pok-e-Jo's, we just want to serve great bar-b-que to local folks at a fair price.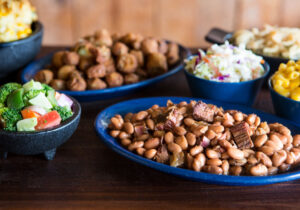 The best BBQ Austin hotspots have nothing on Pok-e-Jo's when it comes to the sides. It's almost as if the great BBQ meats at Pok-e-Jo's are just an excuse to order some jalapeno corn bread casserole…and baked potato casserole…and green bean casserole. This is good 'ole southern cooking – pinto beans, mac n cheese, and fried okra cooked to order, so it's always hot and always fresh.
So, when you're looking for BBQ places near me in Austin, come as you are, eat all you like, and leave full and happy. Oh, and don't forget to try the delicious cherry or peach cobbler, or maybe a second helping of banana pudding before you go.