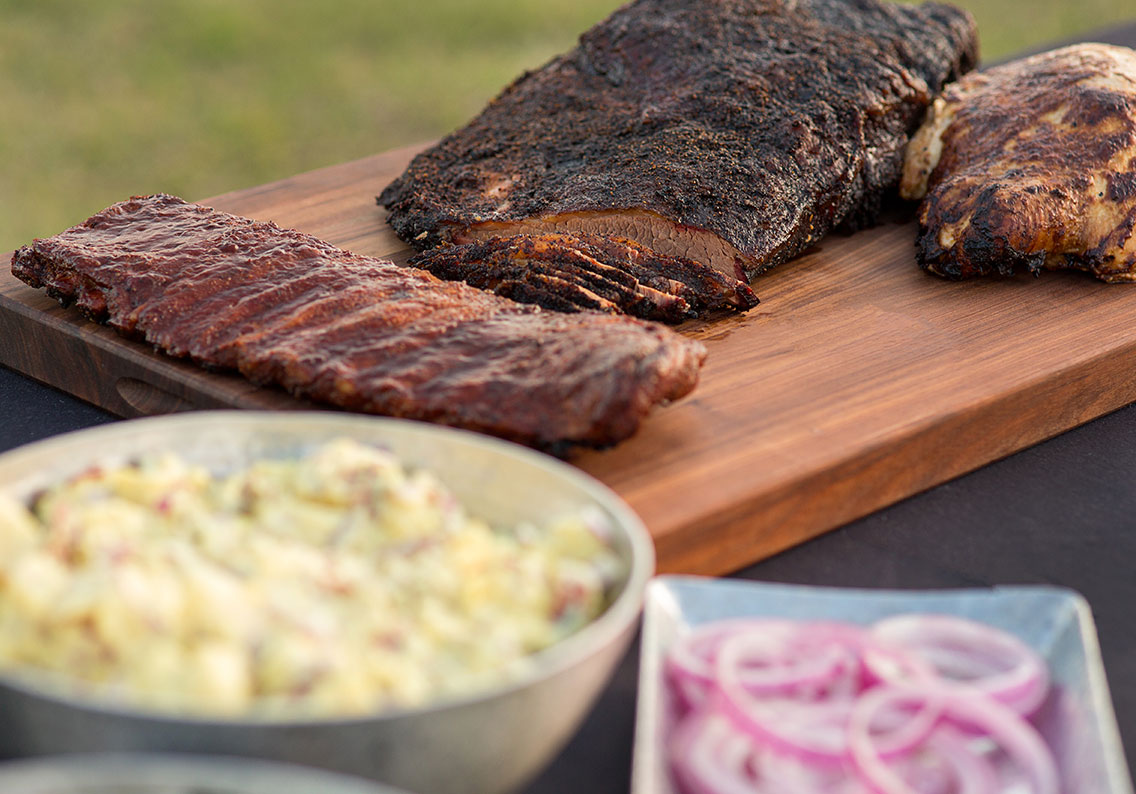 Barbecue Catering in Austin is a Sure Thing
There are three things in Austin you can be sure of: death, taxes, and amazing barbecue every which way you turn. But it's a little trickier when it comes to finding good barbecue catering in Austin. There are lots of places that can serve you a plate of good food, but when it comes to feeding a whole office, or party, or wedding, or what have ya, that's where things can get difficult.
After 40 years of smokin' it slow and servin' it up fast, Pok-e-Jo's has perfected the art of barbecue catering. Pok-e-Jo's is the best-known provider of barbecue catering in Austin. If you've been here long enough, you're sure to have enjoyed at least one catered lunch featuring the fine meats and sides of Pok-e-Jo's.
The Art of Barbeque Catering in Austin
Here's why Pok-e-Jo's is so good at it.
1. Experience. Like I just mentioned, 40 years of smoking tons of meat, serving it hot, and serving up hospitality has its benefits. Pok-e-Jo's has probably catered every kind of event you could imagine in the sunshine, rain, sleet and snow. Pok-e-Jo's still delivers. They provide the #1 barbecue catering in Austin.
2. The Staff. Pok-e-Jo's has a large, experienced staff. Multiple parties can be fed and attended to all over town with this crew at the same time. They have the trucks, the kitchens, the supplies, and the people to make sure food is on time and right…every time.
3. Choice of Catering Options. For a small party, just pick it up. For a medium-sized event, Pok-e-Jo's can just drop it off. Need a little more help? We'll deliver it, set it up, and stay to serve and clean up. Need something bigger, like a wedding or large corporate picnic? Pok-e-Jo's can handle large-scale barbecue catering in Austin without a problem.
At Pok-e-Jo's we like to say, we absolutely love what we do. We love hosting a party, with an amazing amount of passion and a big dose of pride. The result is unwavering professionalism wrapped in a casual, laid back package.
Great barbecue catering in Austin, for 10, or 10-thousand, can be found at Pok-e-Jo's. Head online or call the catering hotline at 512-388-7578.